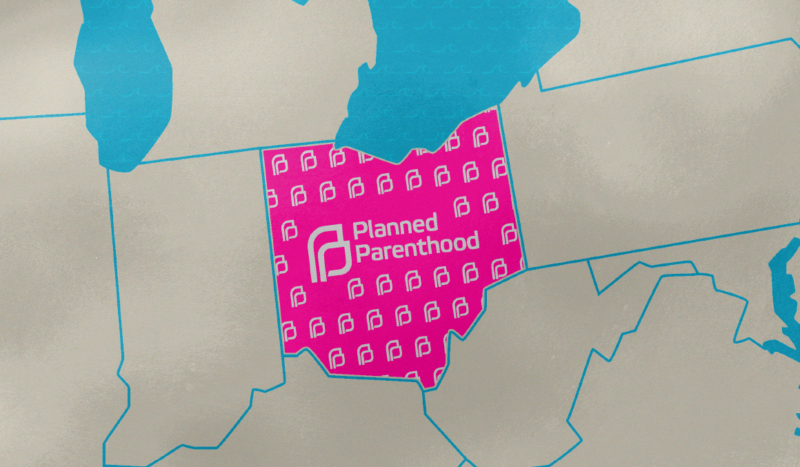 CV NEWS FEED // Pro-life advocates shared their reactions in the wake of Ohio's passage of Issue 1, which enshrined abortion through all nine months of pregnancy in the state's constitution.
Lila Rose, president and founder of LiveAction, posted a statement on X addressing the passing of Issue 1: "…the truth will ultimately prevail. The truth always trumps temporary political victories. What is the truth? Human life begins at the moment of fertilization. Abortion is an act of homicidal violence that kills a living human person. A civilized nation prohibits homicide and should, of course, prohibit abortion."
Rose continued:
It is a tragedy that the people of Ohio, and the many states before and to follow them, were asked to vote on the legality of discriminately killing a class of persons based on their age. This is a class of persons, our youngest children, who have no vote and cannot advocate for themselves. When, and under what conditions, should the rule of the majority be curtailed to protect the rights of the minority? The first and most obvious answer is to protect the most fundamental human rights of the minority, most importantly, the right to life.
In a separate X post yesterday, Rose highlighted that the pro-abortion movement outspent pro-lifers by $12 million. She added, "Media matters: Constant pro-abort ads bombarded Ohioans; Words matters: The pro-abort wording of Issue 1 was deceptive & confusing; Party support matters: Dem party put the $$ in. GOP is not matching the cash. If we want to win, the above must change."
"We in the pro-life movement are in a marathon, not a sprint, when it comes to elections,"said Kristan Hawkins, President of Students for Life and SFLAction, in an Instagram video breaking down yesterday's poll results. "The media is going to try to make Ohio out to be this huge testing ground to say, 'Oh, lookie here, abortion is a loser for conservatives and the GOP.' The only time abortion is a loser for conservatives and the GOP is when conservatives and the Republicans refuse to talk about abortion."
Like Rose, Hawkins noted that one of the challenges in fighting against abortion is that the pro-life movement was outspent, calling it a "David-versus-Goliath" fight. She added that pro-abortion lobbyists receive hefty funding from Hollywood and billionaires such as George Soros, enabling their ad campaigns and lobbying efforts to reach more voters than the pro-life movement's.
Majorie Dannenfelser, President of Susan B. Anthony Pro-Life America, agreed with Rose and Hawkins that pro-abortion supporters outspent pro-lifers. She also said the pro-abortion side used lies and fear to influence voters. She said in a press release:
Issue 1 passed because abortion activists and outside Democrat donors ran a campaign of fear to Ohio voters: vote for this ballot measure or women will die. Their pervasive lie that women will die without Issue 1 was propped up by massive ad spending, funded by George Soros and a left-wing media machine which operated like Planned Parenthood's PR department.
She added: "The media failed to fact-check this obvious lie and reveal the black-and-white truth in Ohio's law, which clearly allows pregnant women to receive emergency care… The truth is that every state in the country with a pro-life law allows for timely and necessary care for pregnant women in an emergency."
"It is long past due for the GOP to define where it stands on the issue nationally. It should not be difficult: The GOP must align itself with the national consensus that already exists, which is limiting late-term abortion when the child can feel excruciating pain… the GOP should contrast this stance of clarity and compassion with the Democrats, who do not support a single limit on abortion, celebrate abortion, and have long moved past the 'pro-choice' position," Dannenfelser said in a SBA Memo released on November 8.
Matt Walsh, a conservative podcast host for The Daily Wire, wrote on X (formerly known as Twitter) yesterday:
Before you tell me that the pro-life message is a political loser, answer me this: how many Republican candidates fought back hard and effectively on this issue, actively went after the Left, ran ads attacking their opponent for supporting the dismemberment of fully developed infants (which nearly every Democrat does), and actually countered the Left's pro-abortion narrative with a strong and affirmative pro-life narrative? It seems to me that the pro-life message is being blamed in races where the pro-life message was never even articulated.
Walsh also wrote: "Has anyone ran an ad saying 'Here's what happens in a third trimester abortion. My opponent supports this'? This is the most basic strategy and I'm not aware of anyone who has even attempted it. The strategy is simple: go on offense and tell the truth."