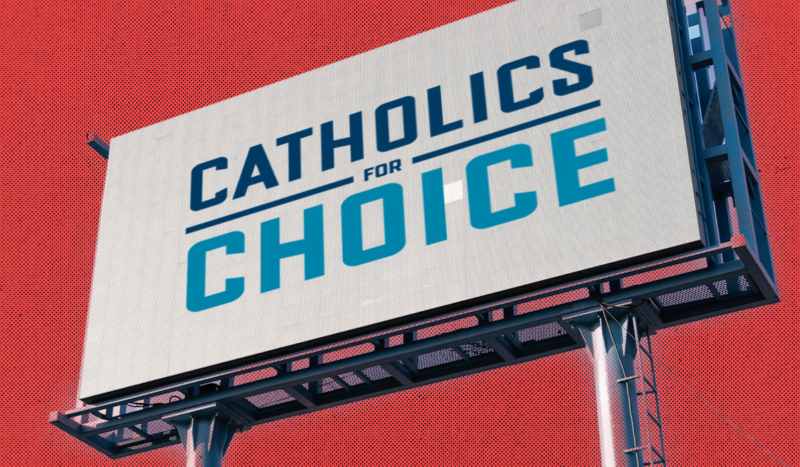 "Catholics for Choice", an anti-Catholic and pro-abortion organization funded by elite non-Catholics including Warren Buffet, has installed 30 billboards promoting Issue 1 to Catholics in Ohio ahead of the November 7 vote on the pro-abortion amendment. 
Over 30 billboards went up around the Buckeye state reading "Pro-Choice Catholics: You Are Not Alone. Vote YES on Issue 1" and "63% of Catholics support legal abortion in all or most cases." The signs appeared in major Ohio cities such as Cincinnati, Columbus, Cleveland, Dayton, Akron, Toledo, and Youngstown.
If passed, Issue 1 would outlaw virtually all restrictions on abortion and all other sex-related procedures for both adults and minors. The amendment also cancels out parental consent and notification laws for minors' abortions or sex-change surgeries.
"Catholics for Choice" made headlines in 2022 when it projected pro-abortion messages onto the walls of the Basilica of the National Shrine of the Immaculate Conception while Catholics were praying inside. According to the Catholic Accountability Project's Tommy Valentine:
It was the most sacrilegious stunt they had pulled since their founder stood on the steps of St. Patrick's Cathedral and declared herself 'Her Holiness Pope Patricia the First' in 1973.
>> WATCH THE VIDEO: 'Catholics' for Choice EXPOSED <<
Ohio Gov. Mike DeWine has condemned the amendment, arguing that it goes so far that even pro-choice voters have reason to oppose it. "Whether you're pro-life or pro-choice, this amendment is just radical," he said. "It does not reflect the values of the people of Ohio."
Proponents of Issue 1 have resorted to deliberately confusing and deceptive messaging to make the ballot measure palatable, DeWine added. "Issue 1 would put Ohio in a small category of the most permissive states in the union in regard to abortion."
Catholics for Choice's billboard claim that 63% of Catholics support abortion is misleading: that number reflects the opinions of non-practicing Catholics (Catholics who say they do not regularly attend Mass).
Only one-third (35%) of these Catholics accept the fact that life begins at conception. The most recent Pew Research Center poll notes that among Mass-attending Catholics 68% say abortion should be illegal in all or most cases.
The Catholic Conference of Ohio, which represents the state's nine bishops, has strongly opposed Issue 1 and urged Catholics to vote no.
Catholics for Choice President Jamie L. Manson lashed out at the bishops in a press release Thursday:
Ohio's Catholic bishops are pulling out all the stops to stigmatize and silence pro-choice Catholics across the state, preaching blistering sermons from the pulpit and pouring an astonishing $1.4 million into the campaign to defeat this abortion rights amendment. Their spending is an outrageous misuse of the hard-earned funds that ordinary Catholics donate to their parishes and dioceses.
Since Manson took control of the organization, Catholics for Choice has intensified its focus on increasing abortions of Hispanic children by launching a new Spanish-language initiative. They also devote resources to increasing the abortions of African children in countries like Kenya, Uganda, and Zimbabwe.
>> READ CATHOLICS FOR CHOICE'S FULL STORY HERE <<