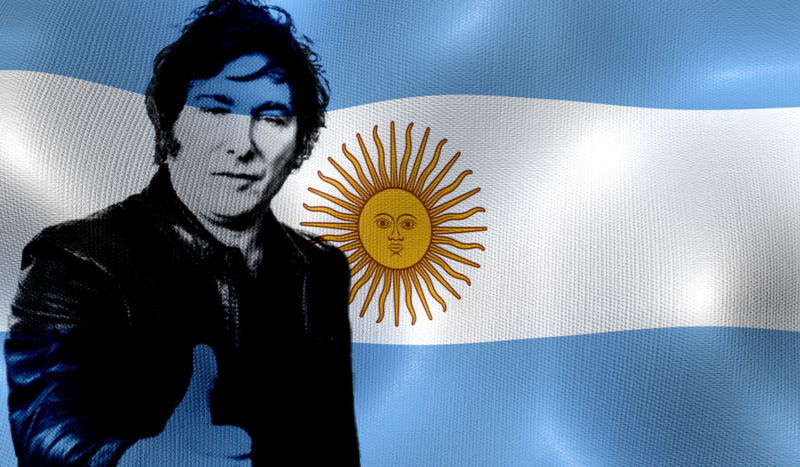 CV NEWS FEED // Pope Francis spoke on the phone on Tuesday with Argentine President-Elect Javier Milei, according to Vatican News.
Matteo Bruni, Director of the Holy See Press Office, confirmed on November 21 that Pope Francis had spoken by phone with Javier Milei earlier in the day. 
Francis congratulated Milei on his win and they reportedly discussed "the poverty in the country and the proposals for change" in the phone call, according to news outlet the Buenos Aires Herald. 
Vatican News added:
Mr. Milei, who leads the political coalition "Liberty Advances", won Sunday's presidential elections in a run-off ballot, beating Sergio Massi by a margin of 56% to 44%.
Milei is a pro-life libertarian who won the presidential election on November 19. 
The Vatican News outlet did not provide any further details on the call, but Reuters reported that 
according to Argentine newspaper La Nacion, citing sources in Milei's party, the conversation was 'pleasant' and Milei addressed the pope as 'Su Santidad' (Your Holiness).
The newspaper also said the pope initiated the call, which it said lasted eight minutes, and that Milei invited the pope to visit his homeland.
Francis was born in Buenos Aires, Argentina in 1936, and has not yet visited Argentina since being elected Pope.
In an interview with Tucker Carlson in September, Milei had strongly criticized Francis, saying, "The Pope is a political player who has shown to have an affinity for dictators." Milei has reportedly insulted Francis on numerous other occasions, calling him a "communist" and an "imbecile." 
Priests in Buenos Aires held a Mass in September in reparation for Milei's insults against Francis. 
During the first Argentinian presidential debate in October, Milei said he had apologized to the Pope: "If the Pope wants to come to Argentina, he will be respected not only as head of state but also as leader of the Catholic Church."