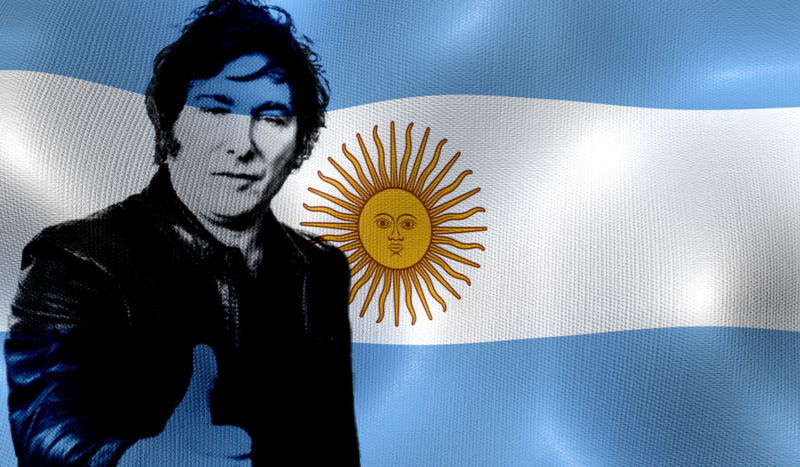 CV NEWS FEED // Javier Milei became the world's first libertarian head of state on Sunday, winning the presidency of Argentina in a landslide election against current minister of economy Sergio Massa.
Milei's election has garnered the support of pro-life leaders across the world, but his election also comes in the midst of an economic crisis in Argentina. Argentina is experiencing 140% inflation, with 40% living below the poverty line, according to Fox News.
"The situation in Argentina is critical. The changes that our country needs are drastic, there is no room for gradualism, there is no room for lukewarmness, there is no room for half measures," Milei told supporters.
"Today the impoverishing model of the omnipresent state ends, which only benefits some while the majority of Argentines suffer," he continued. "Today the idea that the state resources are loot to be shared between politicians and their friends ends."
Milei won the election with 55.7% of the votes, while Massa had 44.3%. Massa won the province of Buenos Aires by more than 1%, while Milei won Buenos Aires proper, as well as Cordoba, Santa Fe, and Mendoza.
Milei urged a repeal of Argentina's 2020 pro-abortion law, saying
When you construct on the basis of an incorrect moral principle, the result is filth. How can being able to kill other human beings be a right gained? As a liberal, I believe in the unrestricted right to life based on the defence of life, liberty and property. I defend life, biology says that life begins with conception.
He has promised to gut about half the federal government's many ministries, including: the Ministry of Women, Genders, and Diversity; Ministry of Sports and Tourism; Ministry of Culture; Ministry of the Environment and Sustainable Development; Ministry of Public Works; Ministry of Science, Technology and Innovation; Ministry of Labor, Employment, and Social Security; Ministry of Education; Ministry of Transportation; Ministry of Health; and the Ministry of Social Development.
A video of him recently went viral in which the president-elect showed his eagerness to reduce unnecessary government spending by tearing different ministries off a board.
He also received attention for telling a reporter: "You can't give s**t leftists an inch. If you give them an inch they will use it to destroy you."
Some have labeled Milei Argentina's "Donald Trump", with the news media comparing his large personality and distinct hair to the former U.S. president.
Trump recently congratulated Milei on his Truth Social account, saying:
Congratulations to Javier Milei on a great race for President of Argentina. The whole world was watching! I am very proud of you. You will turn your Country around and truly Make Argentina Great Again!"
The vice-president-elect of Argentina, Victoria Villarruel, is also pro-life, indicating that the socially left country may experience some new changes. In 1991, Argentina became the first Latin American country to implement a gender quota law in politics, and in 2010, the nation legalized same-sex marriage.
Milei will meet with the standing President, Alberto Fernández on Monday to discuss the transition, according to the Beunos Aires Herald.