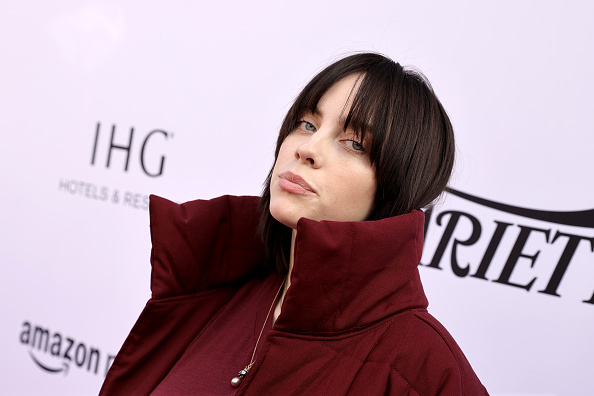 CV NEWS FEED // Pop superstar Billie Eilish, 19, spoke out against pornography, calling it a "disgrace" and revealing that she has suffered greatly since she was first exposed to it as a child.
She made the comments during an interview with shock jock Howard Stern. Pornography "destroyed" her "brain," she said. "As a woman, I think porn is a disgrace, and I used to watch a lot of porn, to be honest," said the 19-year-old singer. "I started watching porn when I was like 11."
At first, she "didn't understand why it was a bad thing," she said:
I thought that's how you learned how to have sex. …I was an advocate and I thought I was "one of the guys" and would talk about it and think I was really cool for not having a problem with it and not seeing why it was bad and … I think it really destroyed my brain and I feel incredibly devastated that I was exposed to so much porn.
In addition to the damage she believes pornography has done to her mentally, Eilish also suggested that it misled her into submitting to sexual abuse from young men. As a young girl, she had viewed pornography that depicted sexual violence. Influenced by what she had seen online, she soon "was not saying no to things that were not good," she said. "It's because I thought that that's what I was supposed to be attracted to."
"I'm so angry that porn is so loved," Eilish added.
Immediately, members of the pornography and other advocates of smut attacked Eilish. Some called for her to be "canceled." Others tweeted explicit sexual images at her on social media.
But numerous commentators, from radical feminists to conservatives and Christians, responded to Eilish's comments with affection and expressions of support.
"The backlash to Billie Eilish's comments is predictable," wrote feminist Sophie Walker. "Women and girls stating that porn is hurting them is a message to an industry based on monetizing misogyny -that too few people want to hear."
[If] your response to what Billie Eilish said about her experiences with porn is 'well why were you watching porn if you were under 18' then you are literally victim-blaming," wrote Twitter user Sarah, who describes herself as a radical feminist. "Children are being groomed by porn and then being asked to take responsibility for it, and its disgusting."
"Good for Billie Eilish for speaking up about the dangers of porn," tweeted Christian podcaster Allie Beth Stuckey. "There's nothing redemptive about it. It destroys minds, hearts, bodies, souls and relationships. It hurts children, harms men and exploits women. Get rid of it."
"Billie Eilish says she was 'devastated' by viewing porn from 11. She's not alone," tweeted Mary Harrington of unHerd. "How much more evidence do we need?"