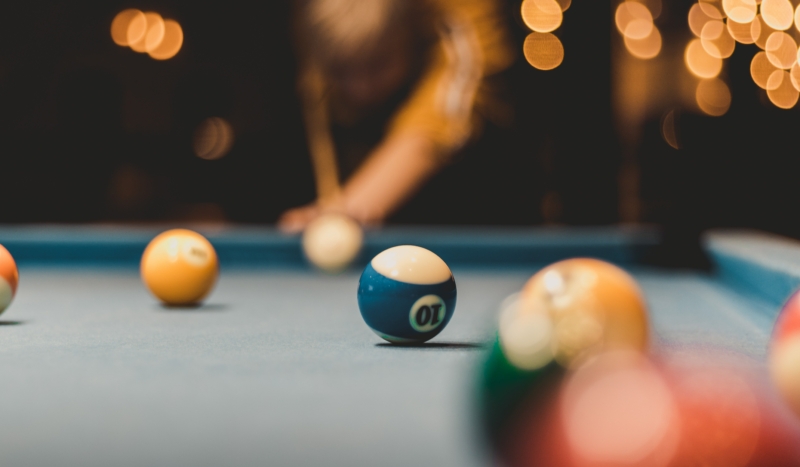 CV NEWS FEED // A pool player in the United Kingdom was cheered by spectators after she decided to forfeit the championship round of a women's tournament rather than compete against a male who says he is a woman.
Lynne Pinches was slated to compete in the finals of the English Pool Association's 2023 Champion of Champions Ladies in Wales on Sunday. She forfeited the match against Harriet (formerly Chris) Haynes.
FOX News reported: "At first, it appeared Pinches and Haynes were going to face each other, as they both hit balls to determine who would go first in the match."
"When Haynes was pegged to go second, Pinches walked up to the referee and told him of her decision to walk away from the match," FOX noted.
"Pinches proceeded to unscrew her pool cue and pack it up as Haynes raised her [sic] hands in disbelief," added The New York Post. "Realizing what was happening, the crowd loudly cheered and applauded Pinches for walking away."
Multiple people in the crowd were caught on video shouting "Yes, Lynne!" and other words of support.
This decision automatically made Haynes the winner of the tournament and Pinches the runner-up.
In addition to this year's win by virtue of Pinches' forfeiture, Haynes was the National Champion of Champions in 2018 and 2021. Over his career, he has won at least a dozen championships in various women's pool tournaments, with the majority of them coming in the last two years. 
"Full credit and great respect to my sister Lynne Pinches yesterday for taking a stand and not playing in the biggest match of her pool playing life because she feels it's so unfair to have to compete against a trans woman [sic]," wrote her brother Barry Pinches on Facebook:
I completely agree with her view that it is totally unfair to expect women to compete against trans women [sic] in pool or any other sport for that matter.

For the record, this post is about fairness in women's sport, that is all. I have no problem whatsoever if somebody wants to identify themselves as whatever they want to be, and I have nothing against Harriet Haynes.
"More women must follow suit. This is how the madness will end," The Babylon Bee owner and CEO Seth Dillon posted on X (formerly Twitter) Tuesday.
Pinches is just one of many female athletes across a variety of sports who have recently protested being forced to compete against men.
Earlier this month, the North American Grappling Association (NAGA) instituted a policy to prohibit men from competing against women after a wave of female competitors quit tournaments in protest. NAGA currently hosts multiple tournaments in two different martial arts.
"The simple fact of the matter is that men, signing up in a combat sport to fight women, is absolutely unacceptable," said one of the female martial artists who was forced to fight a man against her will. "I was absolutely in fight or flight mode."
"This is what is happening," retired tennis star Martina Navratilova posted on X last month in reaction to the NAGA protests. "Women are self excluding from competitions they trained for. Tell me how this is fair again?!!"