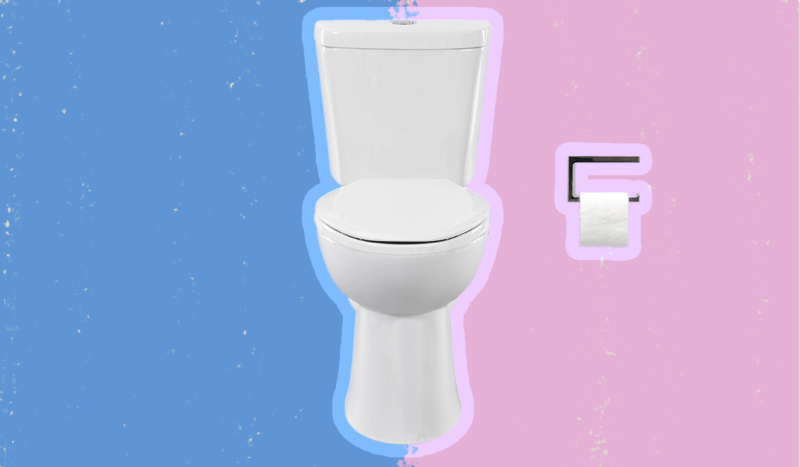 CV NEWS FEED // A Pennsylvania school district narrowly voted to prohibit boys from using girls' bathrooms weeks after hundreds of students staged a walkout in protest against the district's pro-"trans" policy.
The measure passed Monday by a 5-4 margin. One school board member, Don Fountain, changed his position following the walkout and weeks of protest from parents and teachers.
On September 11, Fountain voted against a similar policy change. It failed 5-4.
The initial vote falling short was what inspired about 400 students to voice their frustration by organizing a massive peaceful protest days later.
"Kids were upset," said student John Ott at the time. Ott was the leader of the walkout. "Girls… we wanted to protect them. They were upset. They didn't want men in their bathroom."
"There is zero reason for someone with male genitalia to be in the girls' facilities," a father of a concerned female student said at a September school board meeting. "It's a simple matter of biology, safety, personal space."
The father also pointed out that the school already had single-occupancy restrooms that could be used to accommodate sexually confused students.
Monday's policy change will make more of these bathrooms accessible to students. According to The Philadelphia Inquirer, many of the district's single-user bathrooms were previously reserved for faculty members. 
Fountain, the deciding vote both on Monday and in September, added the provision. "A lot of the students would be able to benefit from this, probably better than any other compromise we could come up with," he said.
The Daily Wire's Mairead Elordi reported that over "18,000 schools across the country have rules saying school staff can or should hide a student's gender identity from parents, according to a list compiled by Parents Defending Education."
Some of the larger districts on the list are Chicago Public Schools, Los Angeles Unified School District, D.C. Public Schools, Baltimore City Public Schools, San Francisco Unified School District, Portland Public Schools, and Seattle Public Schools.
Last week, the attorney general of California wrote a letter to school districts in his state directing them to adopt these secretive pro-"trans" policies. Critics noted that his letter may have violated a federal judge's order that found one of these policies violated the state constitution.

This week, a county court judge struck down a Wisconsin school's anti-notification policy in what has been hailed as a major victory for parental rights.