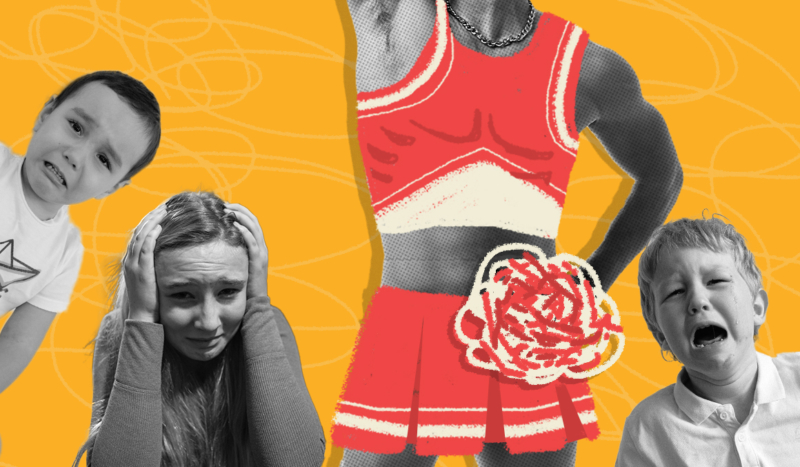 CV NEWS FEED // A "trans" cheerleader who performs for the Carolina Panthers' official squad said that he will "fight" laws protecting women from having to compete against males in female sports teams.
Justine Lindsay, a bald man who says he is a woman, is in his second year as the NFL's first "trans" cheerleader.
"I'm setting things up for the younger generation," Lindsay said in an interview with the women's magazine Elle. "No one is going to stop this show."
The interview was published in a Monday article titled "Loud and Proud."
"I want to change the narrative for my trans sisters and brothers, just to [let them] know that if you have a goal, go for it," he said. "Be an NFL cheerleader, or a doctor or a nurse or whatever you set your mind to."
Lindsay also took aim at North Carolina's newly enacted Fairness in Women's Sports Act, saying "I will fight this until I can't fight anymore."
Elle wrote that laws protecting women in sports
disproportionately [impact] transgender girls by defining them as "biologically male" and categorizing them as a "threat" to fair competition. It breaks Lindsay's heart knowing that the next generation of transgender children might lose access to outlets like sports which, just as dance did for her [sic], can help people find and express their true selves.
FOX News reported that
The North Carolina State Legislature recently [overrode] Democratic Gov. Roy Cooper's veto of the act, which bans transgender girls and women [sic] in middle school, high school and college from joining women's sports.