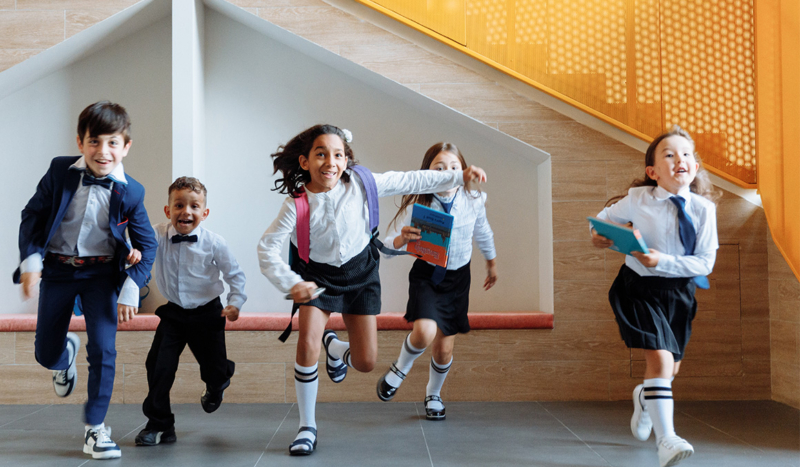 CV NEWS FEED // American Federation for Children (AFC) on Monday launched the AFC Victory Fund, a Super PAC (Political Action Committee) that aims to spend $10 million to defeat state legislators who oppose school choice.
"Coming off our best election cycle ever, the tectonic plates have shifted decisively in favor of educational freedom, and we're just getting started," said AFC CEO Tommy Schultz:
With AFC Victory Fund, we are taking our work to the next level, intending to invest at least $10 million in state-level races to ensure the interests of parents are represented at ballot boxes in key districts from coast to coast.
Schultz added that the new Super PAC already has $6 million committed and is "shaping up to have [its] best cash position ever ahead of the primary season."
"If you're a candidate or lawmaker who opposes school choice and freedom in education – you're a target. If you're a champion for parents – we'll be your shield," he stated:
Especially when we see news that even teachers unions bosses are choosing private schools for their own kids, we are motivated to ensure all families have those options available for their own children, not just for the elected or politically connected.
Earlier this month, CatholicVote reported on Chicago Teachers Union (CTU) President Stacy Davis Gates' decision to send her oldest son to a private Catholic school. Davis Gates has vehemently criticized school choice and has, on multiple occasions, equated it to racism and segregation.
Days later, CatholicVote wrote about a Louisiana think tank's report which "exposed backroom deals" that gave the state's "unionized public school teachers access to school choice for their children," despite opposing school choice for the general public.
AFC National Director of Government Affairs Ryan Cantrell noted the "endless amounts of money that the unions have to fight to keep school choice from expanding even further." He said
that's why AFC is excited about this [PAC] because it gives us more flexibility, it gives us more ability to have an impact on some of those places where the union grip is still too strong. This structure is going to allow us to scale up and be even more nimble, be more effective, than we have been previously.
"Republicans, Democrats, independents, all agree that parents should have more options for their kids," Cantrell added. "And so that's what we're really trying to seize on right now — the majority of parents really want to see this happen."
School choice advocate Corey DeAngelis, PhD, reacted to the news of AFC's Super PAC on X (formerly known as Twitter) Monday morning.
"Watch out, enemies of parental rights in education," he wrote. "We're coming for you."
Tuesday, after the news of his new Super PAC had broken, Schultz posted the 2022 election results of former Iowa State Rep. Dennis Bush, a critic of Gov. Kim Reynolds' push for increased educational freedom.
Bush was defeated in the Republican primary by a pro-school choice challenger who was backed by Reynolds.
"Going to be lots of hostile [to] school choice 'former lawmakers' next year," Schultz commented.