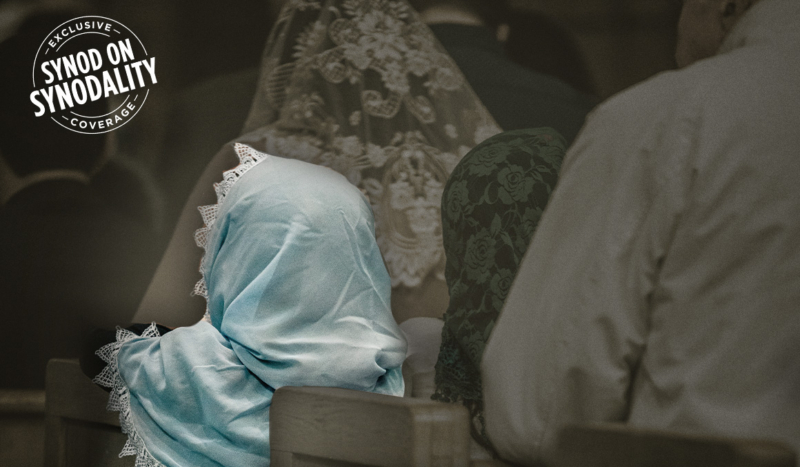 CV NEWS FEED // During a press conference on Saturday, October 7, when the Church celebrates the feast of Our Lady of the Rosary, Dr. Paolo Ruffini announced a slate of activities in the synod's program aimed at increasing "a prayerful attitude" among the delegates. Ruffini is the prefect of the Vatican's Dicastery of Communications.
He said the synod's delegates will have access to daily mass at St. Peter's Basilica, eucharistic adoration in the evenings and a time in the afternoons to pray the rosary.
On Saturday evening, the delegates joined a large group of pilgrims praying the holy rosary in St. Peter's square. The rosary will be held every Saturday during the month of October.
They will also make a 1.2 mile pilgrimage from the historic Via Appia to the Catacombs of St. Domitilla and San Sebastian, where the delegates will split into different groups for a time of more personal prayer.
During the press conference, Ruffini introduced two synodal delegates, Ghanaian Cardinal Richard Kuuia Baawobr, President of the Symposium of Episcopal Conferences of Africa and Madagascar (SECAM,) and Sister Leticia Salazar, Chancellor of the Diocese of San Bernardino, CA.
In their interaction with journalists, both delegates avoided responding to the most controversial issues in the synod's agenda, such as the ordination of women or blessings to LGBTQ couples.
"We are genuinely searching for God's will and no member has come here to impose a personal agenda, but to find God's will for His Church," the African cardinal said.
He expressed his optimism regarding the synod, saying there is a climate of "great enthusiasm, much hope and joy."