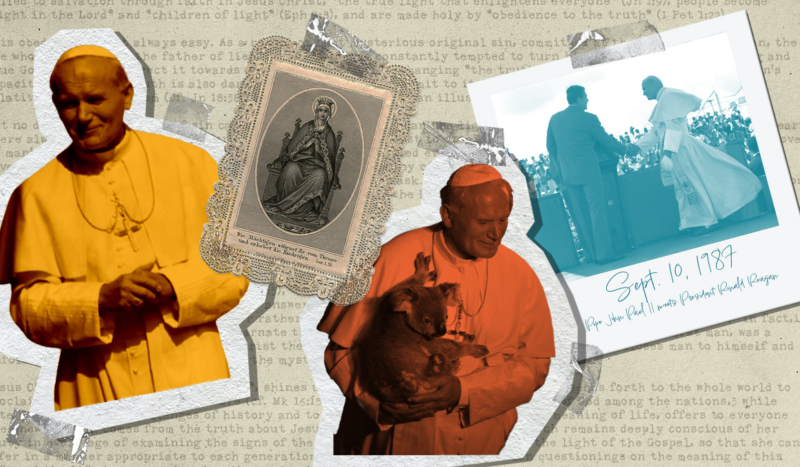 An avid skier, fluent in over eight languages, assassination survivor, with a dessert named after him. Who are we talking about? John Paul II of course! This GREAT pope changed the course of history, inspired millions to "be not afraid!" and taught the world how to hope again!
He was seen by more people than anyone else in history… and it seems that everyone and his mother has a personal story about him. We asked for yours, and you certainly delivered!
Here are just some of the stories about this incredible saint who loved us deeply on earth and intercedes for us now that he's in heaven.
---
Patrick N.
I had the honor of meeting John Paul II five times — three private audiences and twice briefly in St. Peter's Square. My first meeting with the pope happened after I won the grand prize at a 1996 Christmas party — a trip to Cancún. I told the travel agency I didn't want to go to Cancún; I wanted to go to Rome. They agreed.
My employer at the time, the Marians of the Immaculate Conception in Stockbridge, MA, suggested that I stay at their house in Rome and they arranged for me to attend the Holy Father's private Mass. The chapel in the Papal Apartments holds about 30 people. I returned to Rome in the years that followed, meeting the Holy Father again in 1998, 2000, and 2002.
Meeting him for the first time in 1997 was a hinge point in my life. I wrote a book about him in 2000 to mark his 100th birthday and give talks around the world on his teaching and his legacy.
Fr. Rich K
I was blessed to be able to meet St. John Paul II on several occasions, the first time was within 48 hours of my being ordained.  
Right after I was ordained in 1998 I accompanied my bishop on his "ad limina" visit to Rome in the hopes of being able to meet the pope.  As soon as we landed we got notice to proceed immediately to the bronze doors of the papal apartments for an audience with the Holy Father.  I did not even have time to change clothes or brush my teeth!  As we were driving down to St. Peter's and then walking through the rooms of the papal apartment I was rehearsing my lines as to what exactly I wanted to say to him, and when the time finally came for us to meet him, my bishop introduced me as having been ordained the day before and when I had the opportunity to say something I literally could not spit out a word.  
The pope pointed at me and said, "You are too skinny."  After several moments as we were about to leave I finally choked out the words, "Your Holiness, I love you." (not the words I rehearsed), he replied, "May God bless your priesthood."  From the first days of my ministry, my priesthood was blessed by Pope John Paul the Great!
Fr. Kevin B.
On May 13, 1982, I was part of the million-plus outdoor congregation at Fatima, Portugal for the concelebrated Mass by 200 Bishops and priests with Pope St. John Paul II. It was the first anniversary of the attempted assassination of the Holy Father, bringing the miraculous bullet that should have killed him to Fatima to be placed in the crown of the statue of Our Lady of Fatima. I had just recently become a Catholic "revert," rediscovering my Faith as a result of my experiences as a Chicago Fire Department paramedic, having close contact with evil and death daily.
I was chosen to carry a Blue Army flag for the Mass. Seeing a million people waving their white handkerchiefs as the image of Our Lady, the Queen Mother, was being processed to the altar and throne of her Divine Son, the King of the Universe; I saw it as a premonition of Heaven! At the end of Mass, I knelt down on the Cova da Iria, offered my life to Our Lady, and promised to pursue the priesthood, if it be God's will.
10 years later, on June 14, 1992, I knelt again, this time at the feet of Pope St. John Paul II in St. Peter's Basilica in Rome as he stood above the tomb of the Apostle, St. Peter, extending his hands and ordaining me a priest forever! I will need an eternity to thank God for His mercy and goodness!
Since a Third Class Relic is something that's touched a First Class Relic, I guess I'm a third class relic! Thank You, Most Holy Trinity, and dear Blessed Mother!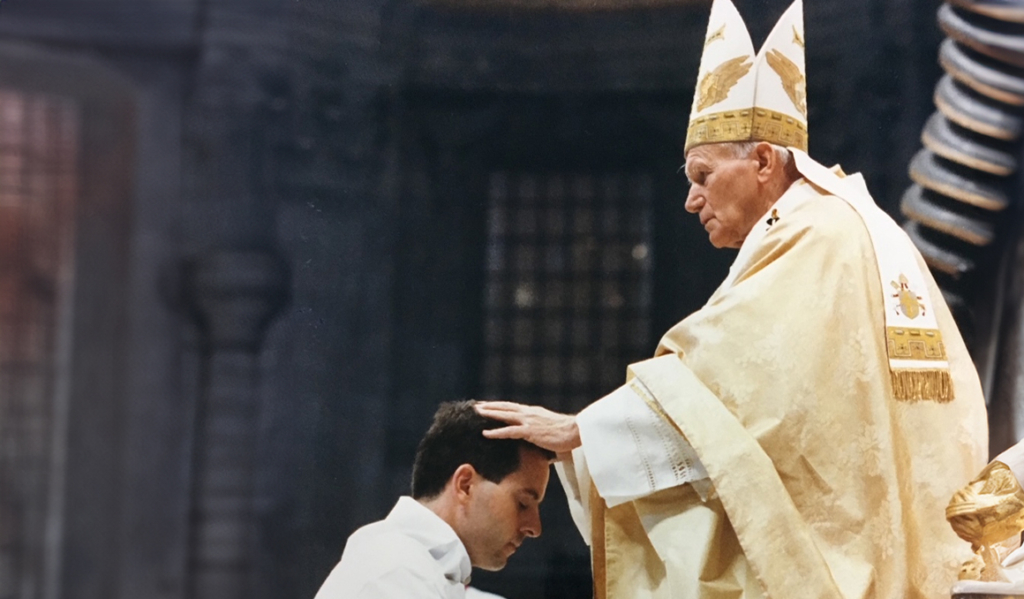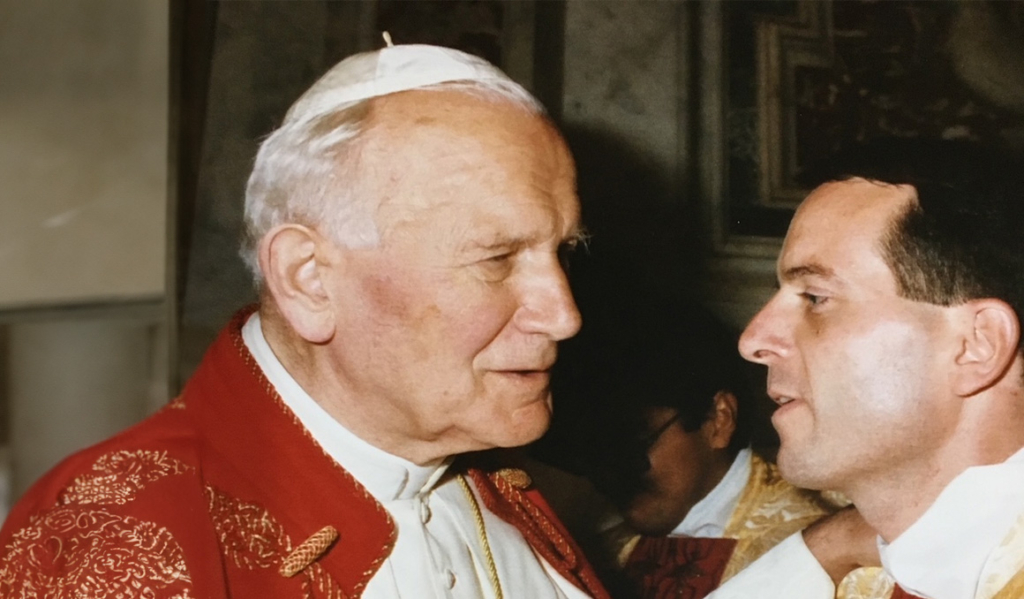 Lou C.
My 6:30 wake-up alarm is Pope John Paul II singing the Pater Noster!! There's nothing like a Polish man singing to Italians in Latin!!!
Jim A. 
Many years ago while JPII was still the pope, I had a dream. At that time, my wife and I were nominally Catholic, but didn't attend mass weekly, and weren't living according to church teaching. In the dream, I was in the lobby of a large hotel, or perhaps an office building, and was walking towards a bank of elevators, and there were a lot of people walking both ways past the elevators, and sitting on a backless seat next to a pillar, was John Paul II, wearing robes, and holding the crook in his hand. It was obviously him, and I was very confused that no one seemed to recognize him, as dozens of people were walking past and seemed oblivious to the presence of the pope sitting there in front of them. I walked up to him and said, "Pope John Paul, what are you doing here?" He stood up and said, "I've been waiting for you." I was dumbstruck, and asked, "Why would you be waiting for me?" And he said, "Because you need the Church."
The dream ended there, or if it didn't, I don't remember the rest. But when I woke up, I really felt like I had actually met John Paul II, and that I did need the Church. From then on, my wife and I began to live our Catholic faith more fully and with fidelity. And here is the funny part. Many years later, after JPI II's passing, I told my brother, who is a Roman Catholic priest in Indiana, the story of the dream and finished up by saying, "Of course, it was just a dream, but it seemed real at the time." And he said, "No, that was really John Paul II actually speaking to you in your dream." I asked him, "How could that be, he was alive and living in Rome at the time?" And my brother replied, "Saints aren't in time and space, they can be where and when they want to be."
I don't know the answer, except that it felt real, and it made a huge difference in how I have lived my life since. 
Don and Melanie B.
My wife Melanie and I had the opportunity to attend the Lay Missionary of Charity Chapter Meeting in Rome during July 2002. Our group was to travel by charter bus for an audience with the Pope at Castel Gondolfo.

Unfortunately, the time of the audience changed and we arrived too late to get into the courtyard so we stood in the town square and listened to the Pope over the PA system.
When the audience concluded and the Pope imparted his blessing on all the pilgrims and their religious articles, my wife and I tangibly felt the Holy Spirit wash over us from the crown of our heads to our feet. It was as if an egg had been cracked and slowly dripped over our heads.
Cecilia K.
I do have stories from JPII. In his first visit to Mexico, I remember the Papal Nunciature where he stayed, was two blocks away from my house. We used to run to the street to see him go in or out in the pope-mobile and he would bless us. I was 12 years old at the time and I always thought I was looking at a Saint!
Also during that same visit, he came to our school because it had a large field and room for the helicopter that would bring him. I was in the choir that sang to him. We ended up recording an LP with the songs that became very popular. He truly moved the hearts of all the Mexicans.
I was able to go to one of the Masses at the Basilica of the Virgin of Guadalupe. My dad happened to be one of the lectors. We were there so many hours before the event but it did not matter. It was just all very special. Truly an individual with very special graces and you could feel it. 
Andy D.
I was studying in Rome when JPII died, and witnessed the incredible unfolding of history in the following days. I'll never forget the evening he passed. We were standing in St Peter's square praying the rosary, and the announcement came in the square that he passed and the light in his room was turned off. Immediately, the thousands who were gathered in the square fell to their knees, and sang the "Salve Regina" in a boisterous and joyful, but also sorrowful tone. I'll never forget that night… the passing of a hero and a saint.
The following days were the most incredible. Everywhere we turned, Poles gathered and sang and chanted. I joined the crowd in observing his body lying in state in St Peters and the funeral Mass – these were some of the most profound moments of my life. There was an air of solemness, sancity, and joy.
Christopher U.
I was working in our parish of St. Michael as an assistant to the DRE for the youth ministry program. My wife and I were sent to the youth event at the Universal Studios Amphitheater in LA as chaperones for our group from the diocese.
We watched his helicopter arrive on a big screen as the audience began singing "He's got the whole world in his hands." I remember the feeling of joy overwhelming us as he walked out onto the stage. My grandparents were Polish immigrants to the US so when he spoke to the audience, his Polish-accented English and his calming tone were very memorable.
I have kept two photographs of him in my office. One that I especially like is him kneeling in prayer with his head down and the image of the Virgin Mary with her arms wrapped around him in a comforting embrace. I have had many occasions over the years when this photo has brought me consolation during difficult times.
Rhonda J.
I sat behind him when he visited St. Louis. We ushered then were seated in the stands behind him. Less than 50 feet away. I felt his PRESENCE radiating within me. A truly mystical experience.
Glenda H.
In 1996 a gal I worked with and I decided to visit Rome! I had been there previously in 1966 with my husband who was in the US Navy at that time. We traveled by car from Rota, Spain, and were blessed to visit Pope Paul VI at his summer home outside Rome.
In planning the current trip I was extremely excited to see, in person, Pope John Paul II! I had a deep love for Pope John Paul II due to the introduction of "World Youth Day" and his previous visit to Denver! The Pope was still healing from the gunshot wound he had suffered during the assignation attempt earlier. We arrived quite early In the day and had heard that the Pope was not feeling well and the chance that he would make an appearance at the window was minimal!!
After many hours in St. Peter's Square with thousands of other pilgrims, we heard a "hushed" rumor that the Holy Father was coming to the window in his room to welcome us all to Vatican City Square!! The excitement was overwhelming! Tears of thanksgiving were running rampant!! That moment was worth the whole 10-day trip for Sharon and me.  
Christina F. 
This picture was taken outside his apartment at the Vatican. It was the most amazing encounter of my life!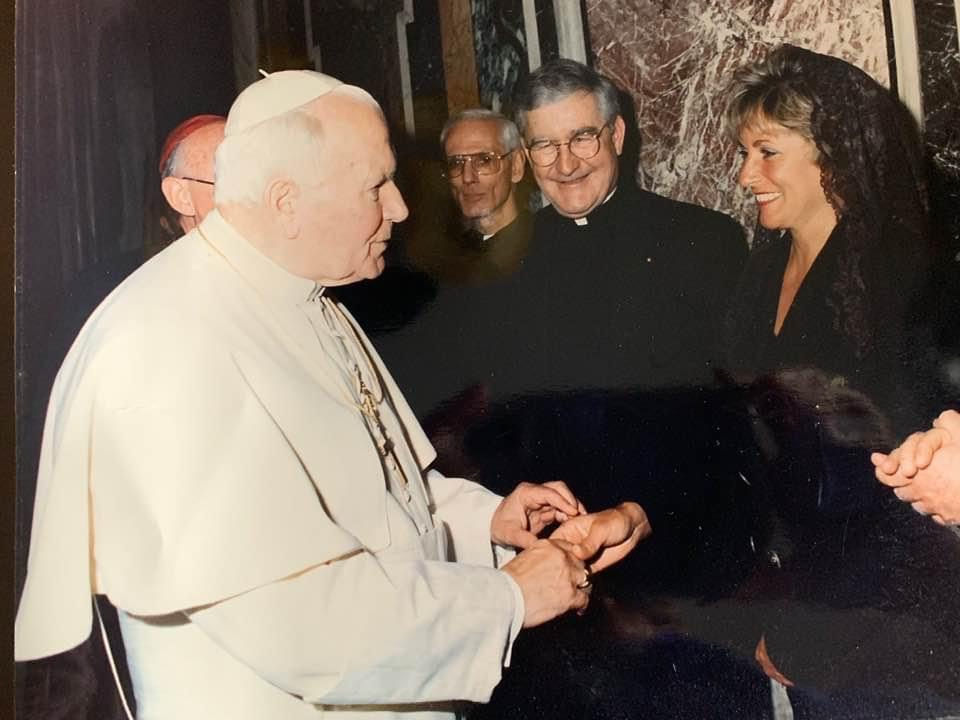 Nancy E.
My husband Mike and I and our two teen daughters were in Rome in 2007. My husband worked at the NRC and he had a coworker who had escaped Vietnam as a young boy via a boat during that conflict. They were taken in by a Catholic family in New Orleans and he and his family became devout Catholics. He went to GA Tech and married
A Vietnamese woman. They were unable to conceive a child, so they applied for adoption in Vietnam, and were very frustrated by the paperwork and the bureaucracy associated with this process. He asked Mike to pray for their adoption to go through more quickly when we were at the grave of John Paul II. Their last report was that it was going to be two years for it to all go through.
While we were at the tomb of Saint John Paul II, Mike wrote on a piece of paper, asking for his assistance to speed up the adoption. Upon our return to the United States, Mike learned at work that the adoption had a miraculous turn, and they were picking up their daughter in two weeks. We do not believe that is a coincidence! Thank you, John Paul II, for all you did in your life for us, as well as what you were doing in heaven for us!
Fr. Peter W.
The first time I saw JPII was in 2001 at St. Peter's Basilica. It was the day on which he ordained my brother, Fr. Matthew W., to the priesthood. I was a senior in high school at the time. I remember seeing him wheeled down the aisle on a cart. He was standing holding on to a rail on the cart to steady himself.
The most memorable encounter with John Paul II for me was a year and a half later when I was studying abroad in Austria at Franciscan University's Gaming Campus in the fall of 2002. We were on a 10-day tour of Rome and Assisi, during which we attended a Wednesday Papal audience. It was being held on that day in the Aula Paulo Sesto. At that time every language would announce the various groups present just before the Pope would give a summary of his catechesis in the respective language.
When it came to English our group was last to be announced. I remember the Monsignor reading the list began to say "Students and Faculty from the Franciscan University of Steubenville." Before he could get all the words out, we all jumped to our feet with a roar and began cheering and chanting wildly as loud as we could "JPII, we love you. JPII, we love you!!" I'm pretty sure we were the loudest group present. We had a huge sign that stated the same thing as our chant. After we finished chanting, the pope read his catechesis in English. He then greeted all the groups, but to finish his remarks, he said "and to the students I say, JPII, he loves you too!!" Again we jumped to our feet and greeted his comments with a roar of cheering. There may have been some jumping up and down too, but that I cannot verify.
It was a powerful moment to be recognized specifically by the Pope in such a fatherly way. Thinking about it still brings a warm smile and a great peace. Since then I've repeated this story many times when people ask me if I've ever met the pope. 
Julie W.
This photo has been one of our most prized possessions. My daughter died on Christmas Day 2015. This photo continues to provide me with so much comfort to know that Hilary had his blessing. After 30 years of reading my way into the Church (especially JPII's encyclicals and apostolic letters),I came in at the Easter Vigil in 2000. I was doubly blessed to see John Paul II at the closing of the Holy Doors at the end of the Millennial Holy Year. I still can hardly believe that I was so blessed as to have been there to hear him present his Duc in Altum message.
The Italian parents next to us threw their bambinos over the barrier just as JPII came close. That's why Hilary has a dark -brown pigtail up her nose. Instead of blessing one of their babies, he blessed Hilary! My left hand fingers touched his as he raised his hand again after blessing her. It was so amazing to find this precious moment memorialized by the paparazzi when we went to see their portfolios for the day just as we were leaving Rome after a glorious summer while my husband was studying at the American Academy.
Mary Claire D.
In 1987, I took a bus from Naples, Florida to Miami, Florida to attend an outdoor Mass being said by Pope John Paul II. Hundreds of thousands of people, many of them Cuban, waving flags and yelling for the "Papa."
I was with a companion when I realized I needed to use the ladies room and I had to go thru different roped-off areas to try to find one. As I neared what looked like some sort of end to the throng of people, I looked up and the popemobile was coming around the bend, I was probably 10 or 12 yards from the pope as he was ending the sign of the cross. I felt awestruck, like I'd never felt in my life, or still haven't. I felt such Joy and Peace – indescribable – and I believe that he was smiling. I thought, this must be what people felt when they saw Jesus 2,000 years ago. I still get tears in my eyes when I tell the story to friends.
Fr. Ed G.
In 2005, my family happened to be in Italy when Pope John Paul II died. We made it to Rome and waited for hours to be able to enter St. Peter's Basilica and pay our respects. It was a powerful moment for the whole family. My little sister (5 years old at the time) said: "He looks like a great king lying on his royal bed."
My youngest brother Nathan (2 years old at the time) has multiple disabilities, and also suffered a serious case of chronic acid reflux. He took medicine for it before each meal, and still some of his food would come out of his nose… After we prayed before the body of St. John Paul II lying in state, his acid reflux completely disappeared! He stopped taking the medicine, and the condition never returned to this day. This little miracle was a great source of hope and encouragement in the midst of all the other struggles of caring for him.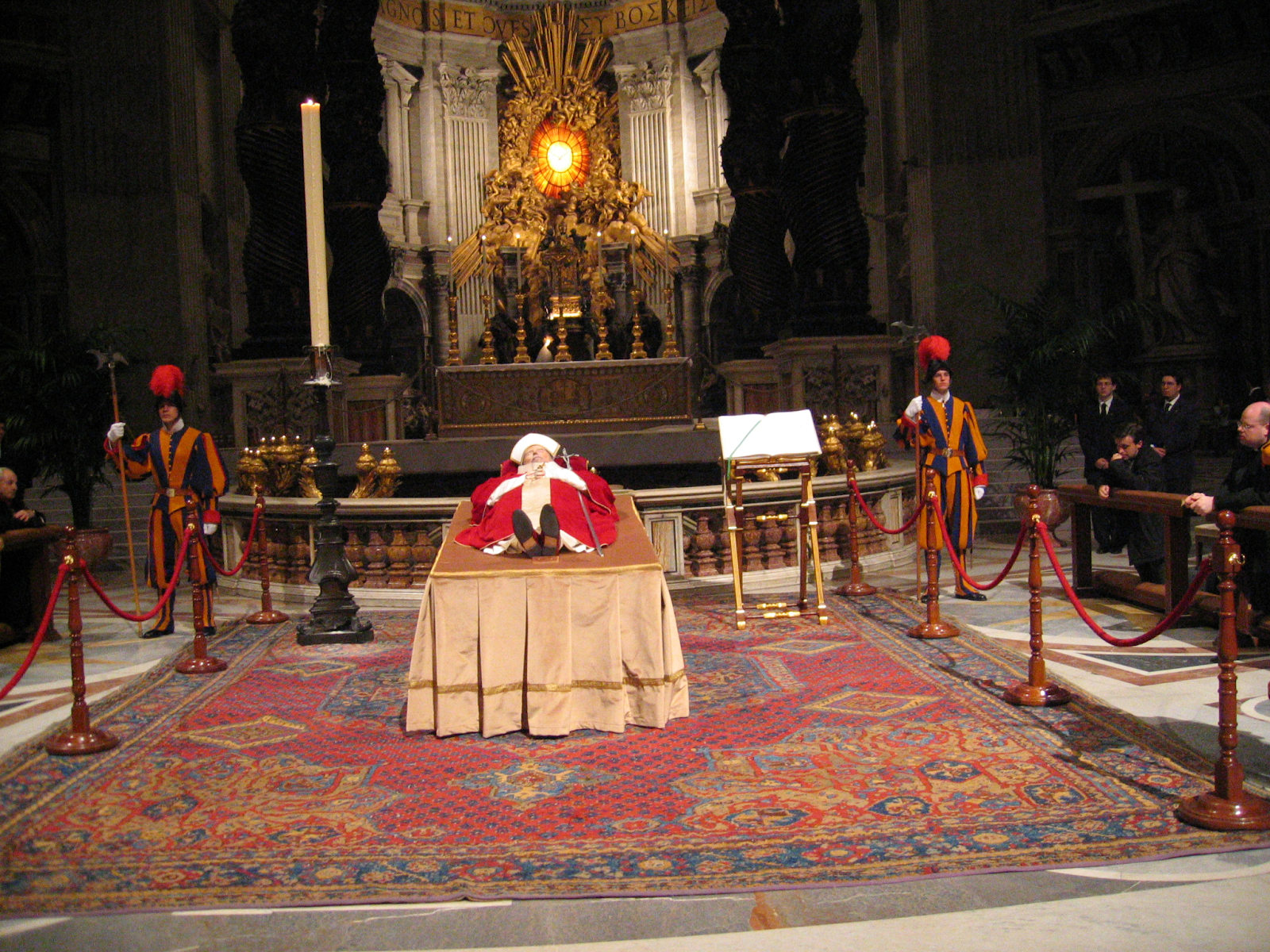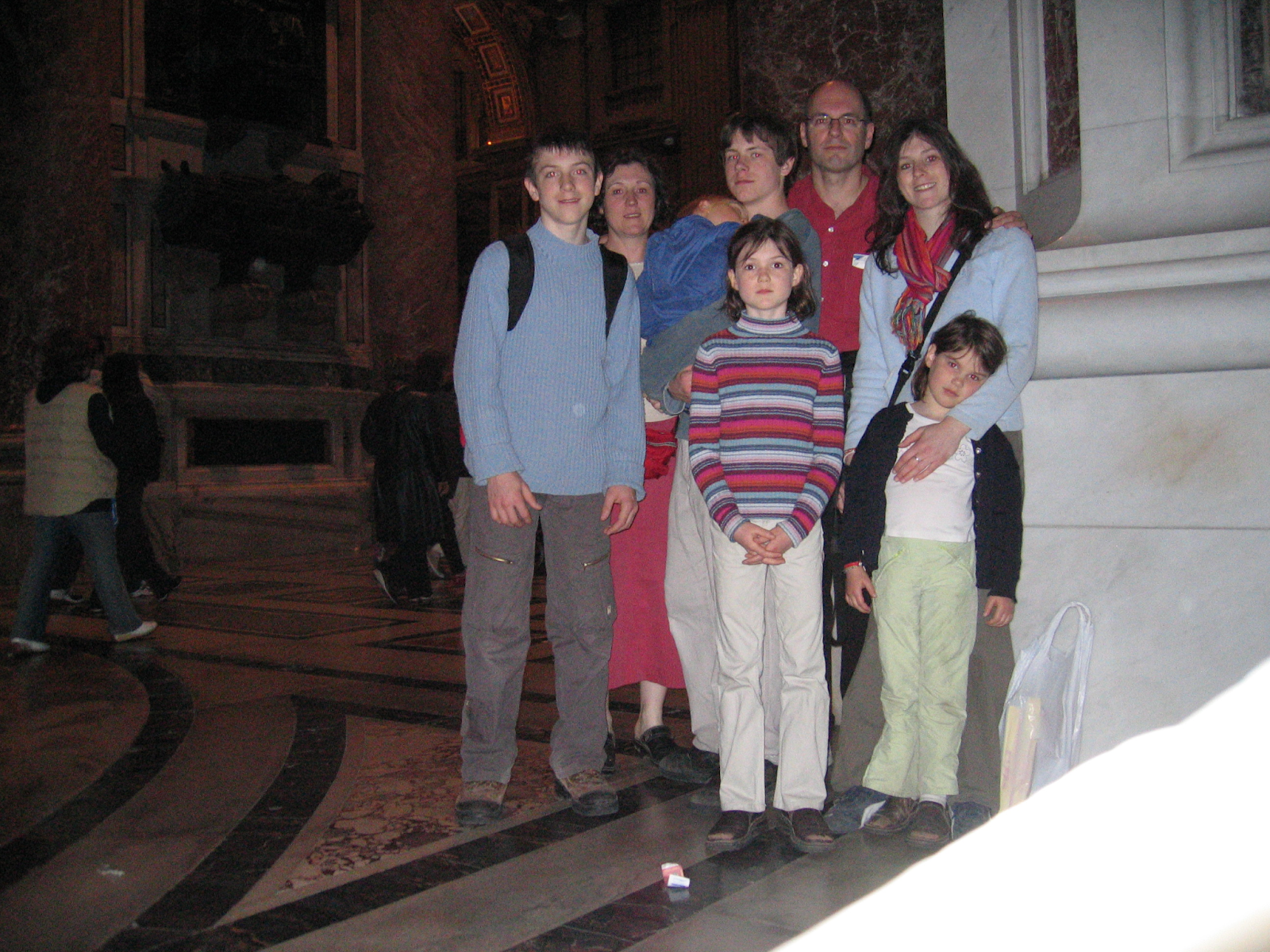 Fr. Michael W.
I only knew about St. John Paul after his death in 2005. Through Theology of the Body, I fell in love with the Church, really discovering my Christian-Catholic faith for the first time. Often when I didn't expect it, John Paul II would come back into my life and remind me to talk with him. I started praying the Rosary in Latin with him, reading more about him, and eventually considered a vocation to the priesthood. He also helped me come to terms with my homosexuality, and I consider him a father. I consider it an honor being in the JPII Generation. He didn't water down the Faith, the Gospel or sacrifice anything. He challenged us, while at the same time getting in the trenches with us. I'm blessed he's in my life, and I only hope that what he said to us long ago still holds: "Perhaps I love you more." Sancte Giovanni Pablo Secundo, Ora Pro Nobis.
Gwen S.
I could write a book on how John Paul II changed my life! It is through Theology of the Body that I finally came to accept the teachings of the Church and to love the church. It changed everything about how I live my life. I have quoted his definition of love so many times to my children that they have it memorized! Not only his teaching but his personal joy and love that radiated out of him, despite so much suffering. If I make it to heaven he is the first person I want to meet after Jesus – I truly love him!
John K.
I was blessed to be in the presence of St. Pope John Paul II twice.
The first time was as a 14-year-old who joined the congregation of St. Joachim's in Sunapee, N.H., when we bused down to Boston to see the pope on the first day of his very first visit to the United States on October 1, 1979. Together with tens of thousands, we stood joyfully in the rain at the Boston Common for a Mass led by the Holy Father. Despite the downpour, there was nothing but a sense of palpable joy among all those gathered. At one point, we all broke out into a chant yelling, "John Paul Two: We love you!" He let us go on for a bit, then hummed appreciatively, which made us all laugh. Then he did it again, playing with the audience like a beloved uncle. We laughed louder in delight. Then the Pontiff met our chant with his response: "John Paul Two: He loves YOU!" Then the entire crowd erupted in applause and laughter. Among the most movement moments at that gathering was receiving the Blessed Sacrament; what a sight to see such a reverential moment shared by thousands upon thousands. The Mass concluded with John Paul II letting us know, "America is beautiful…even in the rain!" Again, we all went wild with laughter, applause, and appreciation.
The next time I saw John Paul II was in a private audience at the Vatican with my wife, Holly, in the 1990s.  He was just starting to show the visible signs of Parkinsons, walking and speaking more slowly, but still with clear purpose and strength. He made a strong presence as we Americans all sang the hymn "Immaculate Mary" to greet him. We all felt elevated — literally and figuratively — in his presence. You knew you were in the presence of Grace and greatness. As he walked by, I shook his hand. He passed by my wife to bless a woman who was having difficulties with her eyes. When he finished his prayer for her, he did something remarkable: He turned back to my wife and extended his arm and shook hands with her, too. It was a brief moment, but demonstrated the love and understanding he had for all who were present. He wanted to leave no one disappointed. We closed that meeting by reciting the Our Father and a trio of Hail Marys. To pray in unity and unison with Pope John Paul II….  That moment will stay with us all forever.