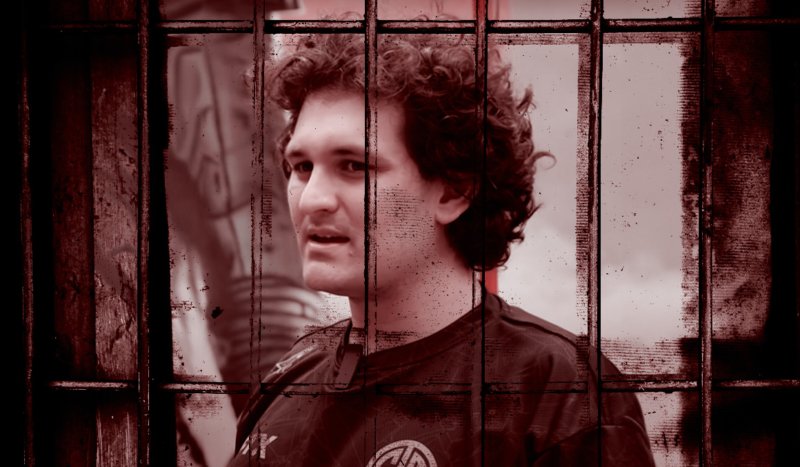 CV NEWS FEED // A jury on Thursday convicted disgraced ex-billionaire and former prolific Democratic donor Sam Bankman-Fried on all of his felony charges.
Bankman-Fried, 31, was once worth $26.5 billion, making him the richest person of his age in the world. According to Forbes, he was the 41st wealthiest person in the United States and the 60th globally.
Most of the ex-mogul's fortune was tied up in his ownership stake of his now-bankrupt cryptocurrency exchange FTX Trading Ltd. At its peak, FTX was valued at $32 billion. 
As recently as late 2022, many on the political left praised Bankman-Fried for his perceived "altruism." His supporters cited the vast amounts of money he gave to left-wing candidates and causes. 
However, following a precipitous fall from grace and the overnight collapse of his company almost exactly a year ago, the convicted felon now faces the prospect of spending the rest of his life in federal prison.
The Daily Wire's Ryan Saavedra stated that Bankman-Fried "will go down as one of the biggest fraudsters in history." Saavedra highlighted that Bankman-Fried's "crimes cost victims $10 billion … after [FTX] stole their money and used it to fund his lavish lifestyle and political donations."
Assistant U.S. Attorney Nicholas Roos, who was one of the ex-billionaire's prosecutors, called the operation a "pyramid of deceit built by [Bankman-Fried] on a foundation of lies and false promises, all to get money."
When the pyramid collapsed, it left "countless victims in its wake," Roos stated. "It's clear as day [Bankman-Fried] knows that they're stealing and committing fraud. And that's exactly what they do."
In mid-2022, just months before the public became aware of his criminal behavior, Bankman-Fried said he planned to spend anywhere between $100 million and $1 billion in the 2024 election cycle.
Saavedra reported that the New York City-based jury found Bankman-Fried guilty of
wire fraud on customers of FTX, conspiracy to commit wire fraud on customers of FTX, wire fraud on Alameda Research lenders, conspiracy to commit wire fraud on lenders to Alameda Research, conspiracy to commit securities fraud on investors in FTX, conspiracy to commit commodities fraud on customers of FTX, and conspiracy to commit money laundering.
Alameda Research is another now-bankrupt crypto-currency company founded by Bankman-Fried. It was based in Hong Kong.
Alameda's CEO Caroline Ellison was in a romantic relationship with Bankman-Fried and pleaded guilty to multiple federal fraud charges last December.
However, unlike his ex-girlfriend, Bankman-Fried pled innocent throughout his trial. His attorney, Mark Cohen, said the now-convict "maintains his innocence and will continue to vigorously fight the charges against him."

Following his conviction, Bankman-Fried is reported to still have a net worth of $4 million.