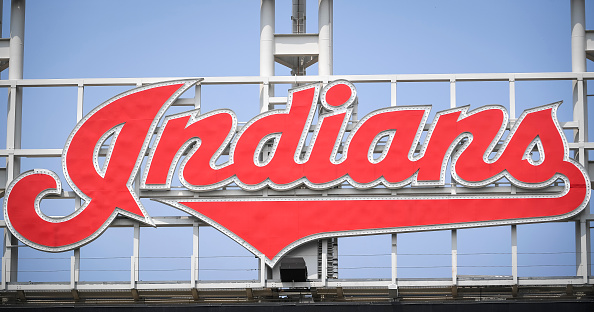 CV NEWS FEED // Members of the Lakota Sioux Tribe in South Dakota are reporting mixed feelings about the cancellation of American Indian sports team mascots.
Rosebud Reservation resident Irene Guerue, 85, told CatholicVote.org that Native American professional sports nicknames like the Cleveland Indians and Washington Redskins had never really concerned her. 
"I know the names bother a lot of people, but they don't bother me," said Mrs. Guerue.
She added that Leonard, also 85 and her husband of 68 years, feels the same way about the mascots and names.
"To us, we really don't care, because they're all [sports] teams. We watch them and the mascots don't mean anything to us. They're just people who are trying to make a living too," Mrs. Guerue said.
Former Rosebud Tribe president Rodney Bordeaux said decadeslong complaints by reservation officials contributed to the Cleveland Indians deciding to change their name to the Cleveland Guardians next season, the Washington Redskins altering their name to the Washington Football Team last year, and several South Dakota high schools cancelling their indigenous names.
"This issue has always been around. People kind of just let it go, but as people got more empowered, they did not like the mascots," Bordeaux told CatholicVote. "When you see sports fans doing an Indian chop, it kind of rubs you the wrong way."
Despite the changes to high school mascots, Bordeaux noted that Gov. Kristi Noem, R-SD, had battled a consortium's efforts at the South Dakota Department of Education to add American Indians to critical race theory curricula in the public schools.
"She's a big Trump supporter and she wanted to exclude any mention of the native tribes from critical race theory, but now we're having a conversation with her," Bordeaux said.
"As long as we as natives have our land-base and own form of government, and a chance to correct the history that's come along, it's okay to let the mascots go," he added. "The important thing is to tell people we're still alive, we don't live in teepees, we don't carry around tomahawks, and we don't all have hook noses."
Bordeaux also said the only American Indians who still financially support a native mascot are the Seminole Tribe in relation to Florida State University's Fighting Seminoles. "I'm sure they do get some financial benefit," he said.
On Monday, the New York Post reported that former President Trump will not endorse Ohio State Senator Matt Dolan in the U.S. Senate Republican primary because his father Larry Dolan, principal owner of the Indians, had decided to change the team's name.
"The Atlanta Braves didn't change their name, and the Florida State Seminoles didn't change their chant, but Cleveland has, and they were there first," Trump said in an emailed statement.
The Post noted that the younger Dolan owns a partial stake in the Cleveland Indians, but has no formal role in the team. Last December, he criticized the name-change from the Cleveland Indians to the Cleveland Guardians, calling it an unfortunate casualty in the "culture wars."