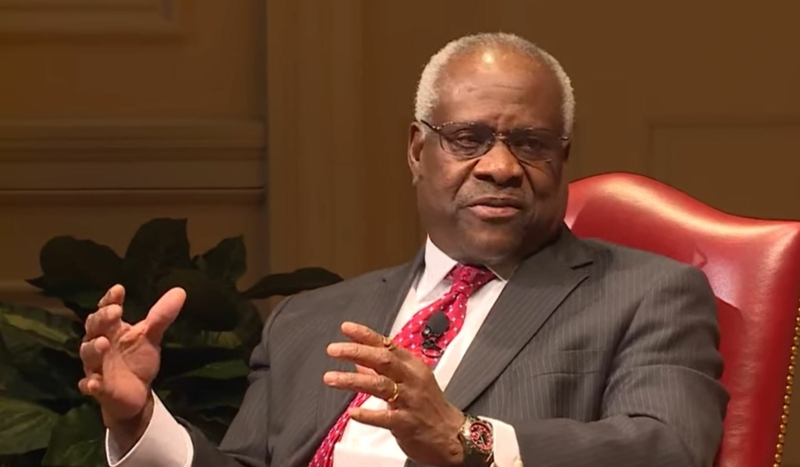 CV NEWS FEED // Justice Clarence Thomas called out his liberal fellow justices on the Supreme Court Thursday, observing that they call minors accused of murder "children," but minor girls seeking abortions "women."
"When addressing juvenile murderers, this Court has stated that 'children are different' and that courts must consider 'a child's lesser culpability,'" Thomas wrote in a footnote to his concurring opinion in the case of Jones v. Mississippi.
"And yet, when assessing the Court-created right of an individual of the same age to seek an abortion, Members of this Court take pains to emphasize a "young woman's" right to choose."
"It is curious how the Court's view of the maturity of minors ebbs and flows depending on the issue," the footnote concluded.
A number of pro-life political leaders shared Thomas's incisive comment on social media, including Rep. Chip Roy, R-TX.
Legal minds also praised Thomas. "Justice Clarence Thomas is a national treasure and our greatest Justice," tweeted attorney Mark Peoletta, who served as counsel to Vice President Pence.
Attorney Kimberly Hermann called the footnote a "Perfect example of why Justice Thomas is my all-time favorite." Steven J. Duffield, a former GOP Senate counsel, called it "delicious."