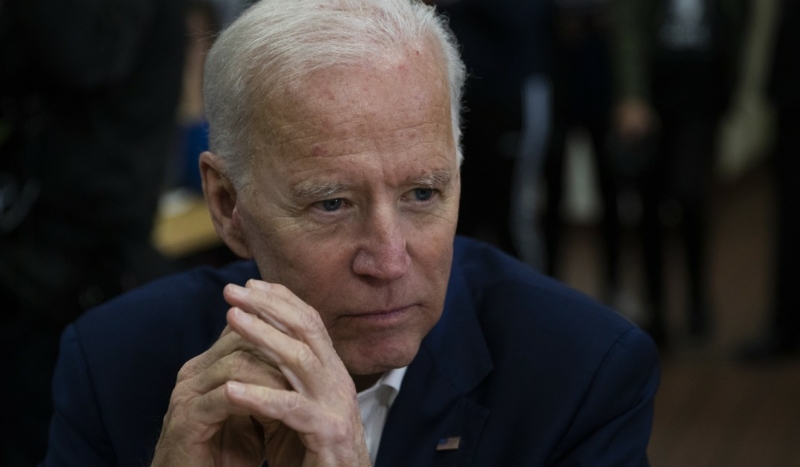 CV NEWS FEED // A federal judge has blocked the enforcement of Texas' recently-passed pro-life law, agreeing to an "emergency" request from the Biden administration's Justice Department.
Texas' law, known as S.B. 8, restricts abortions once an unborn child's heartbeat can be detected, at approximately six weeks of gestation. Judge Robert Pitman, an Obama appointee, raised eyebrows with his ruling, in which he used strong language to express his displeasure with the law.
Pitman characterized S.B. 8 as the State of Texas "pursuing an unprecedented and aggressive scheme to deprive its citizens of a significant and well-established constitutional right."
"From the moment S.B. 8 went into effect, women have been unlawfully prevented from exercising control over their lives in ways that are protected by the Constitution," he wrote. "That other courts may find a way to avoid this conclusion is theirs to decide; this Court will not sanction one more day of this offensive deprivation of such an important right."
The Biden administration used similarly adamant language last week when it requested that Pitman make this ruling, arguing that the Texas law was unconstitutional and left women "desperate" to flee Texas in order to abort their babies. Representatives of the abortion industry, including Planned Parenthood, also presented arguments to the judge.
Spectrum News reported:
In a Thursday night filing, the Justice Department argued that the law … is a "brazen" and "calculated" attempt to obstruct abortion access
Abortion rights activists in the state have echoed that claim: Planned Parenthood said the number of Texas-based patients at its clinics in the state decreased by nearly 80% in the first two weeks after S.B. 8 took effect
The State of Texas filed a statement with the court denouncing the "inflammatory rhetoric" of the Biden administration's appeals to Judge Pitman. Texas also pointed out that opponents of the law need not attempt to throttle it with a ruling against enforcement, since they have the right to bring their complaints before the Supreme Court of the United States.
Abortion groups have sought to block the pro-life law since before it went into effect. As CatholicVote reported, the Supreme Court declined to grant a number of emergency requests just ahead of the law's Sept. 1 effective date.
The Supreme Court is also slated to hear a number of cases which are expected to decide the extent to which state lawmakers, including those of Texas, can legislate for the protection of the unborn.
A majority of the justices of the Supreme Court are seen as favoring pro-life laws. Justice Clarence Thomas has recently spoken in favor of repealing Roe v. Wade itself, which would remove the primary federal hindrance to pro-life legislation nationwide.