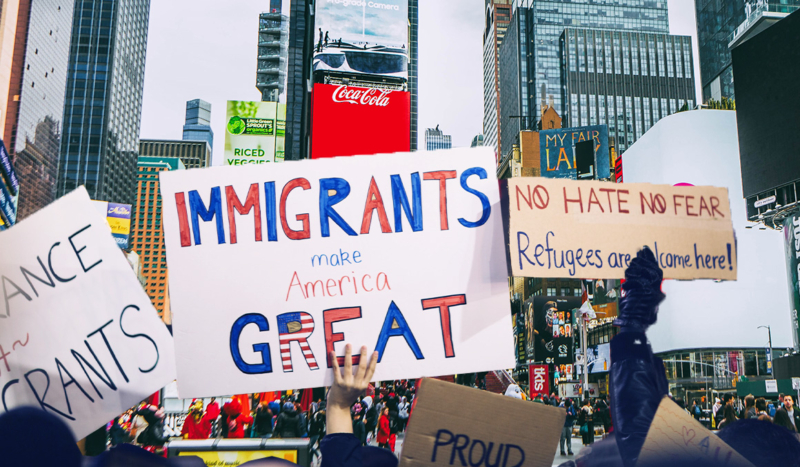 CV NEWS FEED // Shortly after Democratic New York City Mayor Eric Adams complained he could not handle 10,000 migrants a month, a reporter showed him that the situation is much worse at the southern border.
"NYC Mayor Eric Adams says NYC cannot handle 10,000 migrants per month," FOX News national correspondent Bill Melugin wrote on X (formerly known as Twitter) Monday.
"Border Patrol's Tucson, AZ sector just had almost 11,000 in one *week*," Melugin continued. "And that's just one of nine sectors along the southern border. Sanctuary cities get a tiny fraction of what's coming across border."
The journalist cited official statistics from Chief Patrol Agent of the U.S. Border Patrol's Tucson Sector John R. Modlin.
In addition to 10,700 apprehensions, the border patrol chief also recorded 526 Rescues, nine human smuggling events, 5 narcotics events and 5 firearms seized for the week ending September 8.
Modlin's X bio says he is responsible for "leading 3,600 agents and professional staff."
"Wow," replied X owner Elon Musk.
One X user suggested Adams should "go to the border, spend a week visiting the impact on the border towns & cities, and the entire STATE of Texas, BEFORE he complains about HIS problems!"
At a town hall meeting last week, Adams decried his city's migrant surge, saying, "I don't see an ending to this. This issue will destroy New York City."
He added:
We're getting 10,000 migrants a month. One time we were just getting Venezuela. Now we get Ecuador, now we get Russian-speaking coming through Mexico, now we getting Western Africa, now we getting people from all over the globe have made their minds up that they gonna come through the southern part of the border and coming to New York City.

And everyone is saying it's New York City's problem.
>> ERIC ADAMS DOES A FULL 180 ON MIGRATION <<
As The Daily Wire reported, Adams also "took an apparent swipe at Texas Republican Governor Greg Abbott while chastising red states for busing migrants to blue cities in an effort to alleviate their border communities and challenge 'sanctuary' policies."
The mayor's recent remarks represent a drastic shift in tone from his previous liberal rhetoric on immigration.
"We should protect our immigrants. Period," Adams said two years ago while running for mayor. "Yes, New York City will remain a sanctuary city under an Adams administration."
Melugin has won multiple awards for his investigative journalism work. Based in Southern California, he joined FOX News in 2021.
While at FOX, he earned acclaim for his live on-location reports documenting the unfolding crisis at the southern border. He also extensively covered the tragic Robb Elementary School shooting in Uvalde, TX.

In 2020, Melugin helped break the story of Democratic California Gov. Gavin Newsom dining at The French Laundry in defiance of his own COVID lockdown rules.