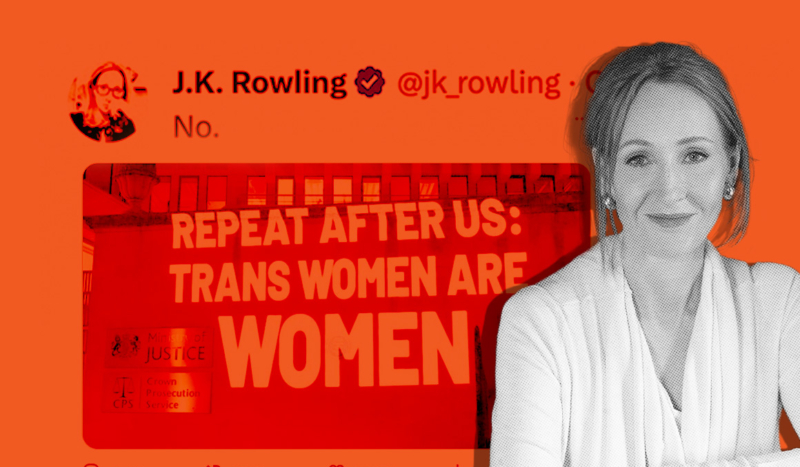 CV NEWS FEED // "Harry Potter" author J.K. Rowling has confirmed her opposition to a potential pro-"trans" law in her native Britain, stating that she would "happily" serve two years in prison for using pronouns associated with people's true sexes.
"I'll happily do two years if the alternative is compelled speech and forced denial of the reality and importance of sex," Rowling wrote Tuesday on X (formerly known as Twitter). "Bring on the court case, I say. It'll be more fun than I've ever had on a red carpet."
The proposed policy of jail time for the "wrong" pronouns was recently reported to be part of the opposition Labour Party's platform. Rowling has shown strong support for the Party in the past.
"Deliberately calling someone by the 'wrong' gender pronouns could become a hate crime punishable by imprisonment under a Labour government," Daily Mail reported Saturday.
FOX News added:
It "is already a hate crime" in the country if someone deliberately misgenders another person if they are motivated by hostility toward the victim's transgender identity, the UK parliament clarified last year. But Labour's reported policy would take that penalty even further.
Labour maintains a commanding lead in polls over the governing Conservative Party. The next federal election in Britain is scheduled to take place no later than January 2025.
"The Conservatives are failing to protect LGBT+ people with their inability to get a handle on hate crime, including violent hate crime," said Anneliese Dodds, a Labour member of parliament who is the Shadow Secretary of State for Women and Equalities in the UK's Official Opposition.
"Labour will strengthen the law to ensure the perpetrators of anti-LGBT+ hate can no longer dodge longer sentences," Dodds added.
The creator of the "Harry Potter" universe is an avowed feminist who has been a longtime critic of the "transgender" movement. Rowling argues that the movement poses a threat to women's rights and spaces.
"Rowling seems to be one of the only women in Britain who actually wants to protect our gender," Kay Smythe wrote in The Daily Caller.
Smythe referred to the author's pinned X post:
Men defining what a woman is, what women should and shouldn't fear, what women should and shouldn't say, what rights women should be fine with giving up and, of course, what constitutes 'real' misogyny: get a bloody mirror. That's real misogyny, looking right back at you.
Rowling originally published the post in January and it has since amassed over a quarter of a million "likes."