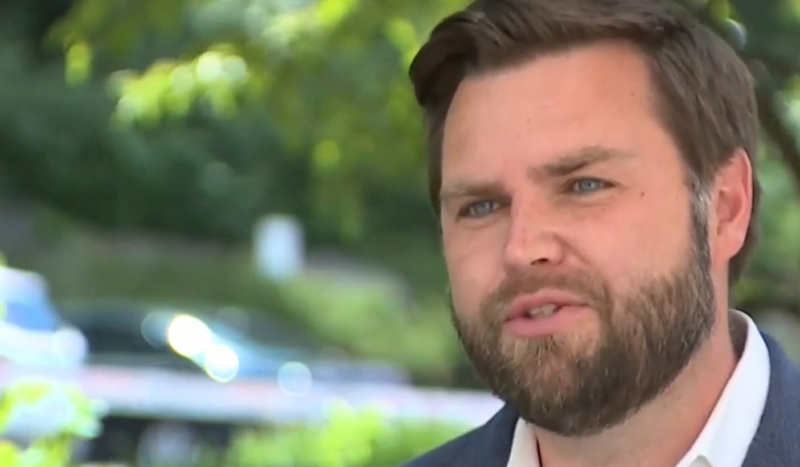 CV NEWS FEED // Ohio Republican senate candidate J.D. Vance argued in a speech Saturday that the "culture wars" are actually a "class war" waged by the "childless Left" against middle class American families.
In his speech, hosted by the Intercollegiate Studies Institute over the weekend, Vance pointed out that the Democratic Party is now "controlled by people who don't have children,' The Hill reported.
He went on to name a number of prominent Democrats: Vice President Kamala Harris, Rep. Alexandria Ocasio-Cortez, D-NY, Sen. Cory Booker, D-NJ, and Transportation Secretary Pete Buttigieg. Each of these figures is childless, Vance noted. They are also widely thought to represent the future of the Democratic Party as potential presidential candidates.
"And why is this just a normal fact of American life, that the leaders of our country should be people who don't have a personal indirect stake in it via their own offspring, via their own children and grandchildren?" Vance asked.
He argued that America faces a "civilizational crisis" in the breakdown of the family, which is indicated by U.S. numbers related to "family formation, our birth rates," and "a ton of indicators of family health," which have "collapsed," the Federalist reported.
Vance said that, in order to turn things around, America needs policies that bolster the middle class family.
With regard to voting, Vance suggested that perhaps American parents' votes should count for more than non-parents' votes, since they have made more of an investment in the country's future wellbeing.
"When you go to the polls in this country as a parent, you should have more power, you should have more of an ability to speak your voice in our Democratic republic, than people who don't have kids," said Vance. "Let's face the consequences and the reality; if you don't have as much of an investment in the future of this country, maybe you shouldn't get nearly the same voice."
Vance also spoke in favor of new economic policies that would facilitate family life, rather than get in its way.
"Vance spoke fondly of Hungarian Prime Minister Viktor Orban's pro-natal policies, explaining that 'they offer loans to newly married couples that are forgiven at some point later if those couples have actually stayed together and had kids,'" reported Spencer Lindquist for The Federalist:
"Why can't we do that here?" Vance asked. "Why can't we actually promote family formation?" Vance also articulated his vision of the American Dream, saying most Americans simply want to be able to "support a middle-class family on a single wage" if they "work hard and play by the rules."