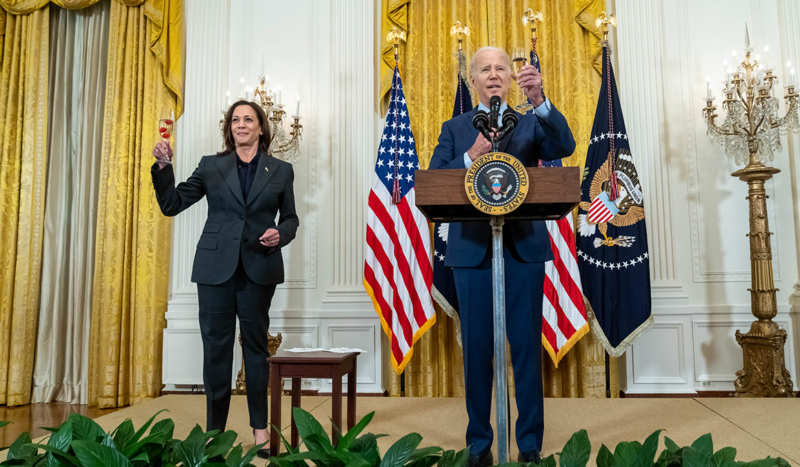 CV NEWS FEED // The Internal Revenue Service (IRS) is reportedly auditing the American Accountability Foundation (AAF), a conservative watchdog group known for reporting on the radical leftist views of President Joe Biden's nominees for office.
According to a September letter obtained by The Daily Signal, the federal tax collector is auditing AAF's "Form 990 for the [2021] tax year."
However, a spokesman for the IRS told the news source that the agency is "precluded from disclosing tax return information" and could therefore neither confirm nor deny the audit.
In a Monday email to the Signal, the conservative organization's President Tom Jones wrote that Sen. Sheldon Whitehouse, D-RI, "has repeatedly called for the IRS to investigate AAF—by name."
"Attacking groups like ours has been a priority for Senator Whitehouse and it appears the Biden admin has heeded his calls," Jones wrote. He also stressed that his group "is being attacked because it is successful:"
Whether it is Gigi Sohn at the [Federal Communications Commission (FCC)], David Chipman at the [Bureau of Alcohol, Tobacco, Firearms, and Explosives (ATF)], Saule Omarova as Biden's bank czar, there are numerous people who have been exposed because of AAF's work.
Apparently, the administration has decided they want to stop that by weaponizing the IRS against us.
AAF helped break stories regarding Sohn's hostility toward law enforcement, Chipman's history of racist comments, and Omarova's espousal of Marxist ideology. All three Biden nominees ultimately failed to be confirmed by the Senate.
In its biography on X (formerly known as Twitter), AAF describes itself as "A team of professional investigators working non-stop to expose the left's secrets and hold Biden accountable."
In addition to its work regarding the Biden administration and its nominees, AAF also played a role in helping expose the newfound radicalism of the American Library Association (ALA).
As CatholicVote previously reported:
An investigation into the ALA by the American Accountability Foundation (AAF), one of the groups among the letter signatories, "revealed funding from George Soros" and "an agenda of drag queens, sexually explicit lessons for kids, and Critical Race Theory."

"Our investigation has revealed that ALA has now mobilized their power for the purposes of sexualizing and indoctrinating our children," AAF wrote in a series of tweets published July 27.

The AAF also pointed out that ALA President Emily Drabinski is a far-left activist who describes herself as a "Marxist."
Multiple states have broken ties with the ALA partially due to the AAF's investigative work.