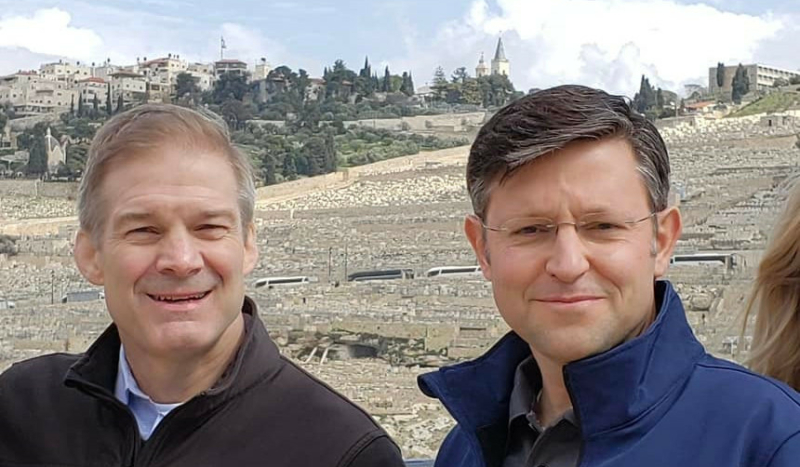 CV NEWS FEED // House Republicans have rallied behind Rep. Mike Johnson, R-LA, as their candidate for Speaker of the House, hoping to end the weekslong drama that has left the chamber unable to govern.
Johnson won the nomination after three rounds of voting on Tuesday evening. The Louisiana Republican is the fourth Republican to be nominated as speaker-designate in the last three weeks. His nomination came just hours after Majority Whip Tom Emmer withdrew his candidacy when 26 Republicans announced they would not support him on the House floor.
Johnson had been a strong supporter of Jim Jordan's candidacy for speaker and only announced after Jordan withdrew from the race.
In his letter to House Republicans, Johnson explained why he was running for speaker:
As Israel is vicious attacked, Russia, China, and our other adversaries are becoming more emboldened. Our national debt has surpassed $33.5 trillion, our southern border is overrun, violent crime is rampant, and the rising cost of living is crushing our constituents. Powerful federal agencies have been weaponized against the people and their faith in government is nearly lost.

The president is clearly incapable of leading and the Senate is unwilling. At this critical juncture, our House Republicans majority must provide principled leadership. It is our duty to chart a new path, and answer with clarity and conviction who we are, why we are here, and what we are fighting for. As Scripture reminds us, 'Where there is no vision, the people perish.' (Prov. 29:18)
Conservative groups are likely to rally behind Mike Johnson in his bid for speaker. The Family Research Council recently gave Johnson a "True Blue" award for earning a 100% rating on critical pro-life and pro-family votes.
Johnson also serves on the Select Subcommittee on the Weaponization of the Federal Government alongside his ally Jim Jordan. Both Johnson and Jordan have been deeply involved in exposing the anti-Catholic memo that was uncovered from the FBI field office in Richmond, Virginia.
As CatholicVote reported in August, Johnson co-signed a letter with Jordan informing FBI Director Chris Wray that the notorious anti-Catholic memo was not isolated to just one FBI office in Richmond, Virginia – despite assurances by Attorney General Merrick Garland that federal law agencies were not targeting Catholics.
In their letter to FBI Director Wray, Jordan and Johnson wrote:
On July 25, 2023, the FBI produced a version of the Richmond document with fewer redactions than the two previous versions it had produced. This new version shows that the FBI's actions were not just limited to "a single field office," as you testified to the Committee.…

Thus, it appears that both FBI Portland and FBI Los Angeles field offices were involved in or contributed to the creation of [the] FBI's assessment of traditional Catholics as potential domestic terrorists.
In 2022, Johnson introduced the Stop the Sexualization of Children Act, which if enacted would prohibit federally funded institutions like public libraries and schools from promoting gender ideology.
CatholicVote Vice President Joshua Mercer said Tuesday that Catholics would welcome Johnson's nomination.
"Mike Johnson is a former attorney with Alliance Defending Freedom. He's been deeply involved in holding the FBI accountable for investigating on Catholics," Mercer said. "Mike Johnson also has a rock-solid record on life and marriage. Catholics will have a friend if Mike Johnson is elected Speaker."