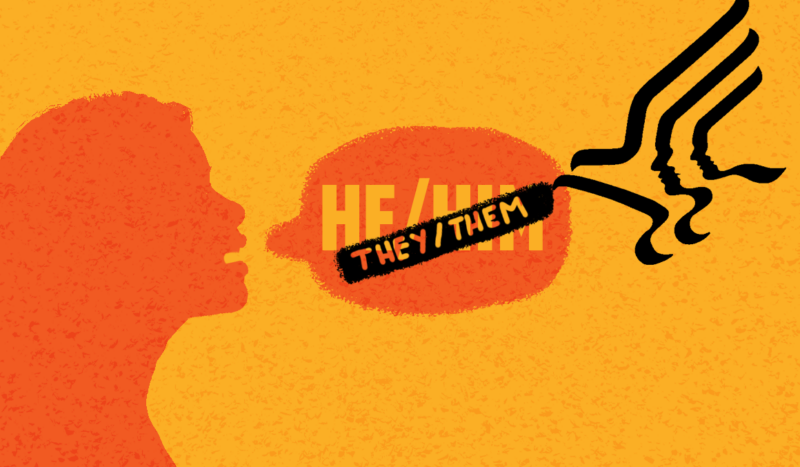 CV NEWS FEED // The Department of Health and Human Services (HHS) unveiled a new policy that critics have slammed as "Orwellian" and a "transgender pronoun mandate."
Last month, Heritage Foundation Vice President Roger Severino posted a screenshot on social media of an email sent to HHS employees.
"Happy National Coming Out Day!" the email began. "Today we are proud to announce a new HHS Gender Identity Non-Discrimination and Inclusion Guidance that … [outlines] employee rights and protections related to gender identity."
The email went on to say that HHS "employees should be" addressed using "the names and pronouns they use to describe themselves." It also clarified that employees of the department "can wear clothing" and use "restrooms in accordance with their gender identity."
Therefore, per the policy, a male HHS employee who calls himself a woman is allowed to wear feminine clothing to work and to use the women's bathroom.
"HHS today imposed a transgender pronoun mandate on its employees who will now be forced to deny biological realities with their own words or face firing," Severino wrote of the policy. "Those with faith objections should immediately request religious accommodation and prepare to fight for your rights."
"This admin really is requiring pure ideological conformity," the Heritage Vice President added. "Let's see how tolerant this admin will be of those who will seek an opt-out out of faith or compelled speech concerns."
Severino served at HHS during the Trump administration as the director of the department's Office for Civil Rights (OCR). He is a Catholic.
"HHS and the federal government is requiring its employees to speak falsehoods," Severino told FOX News this week.
He also called the policy "Orwellian," a reference to the dystopian novels of 20th-century author George Orwell. Severino speculated that per the new policy "misgendering" an HHS employee "gets you fired."
FOX added that an "unlisted YouTube video linked in the email to HHS employees last week which features Assistant HHS Secretary Rachel Levine, who identifies as transgender, says that 'who you know yourself to be is valid.'"
Rachel Levine (born Richard) is an ardent supporter of so-called "gender-affirming care" for minors and has publicly argued that these procedures are "literally suicide prevention care." 
Levine serves under HHS Secretary Xavier Becerra, who has called himself "a committed Catholic."
The HHS policy is not the first controversial pronoun policy to come out of the Biden administration. In late September, the Department of Defense (DoD) changed some military awards to include "themself" in place of "himself" or "herself."
Weeks later, the Pentagon scrapped the policy following a period of extensive backlash.