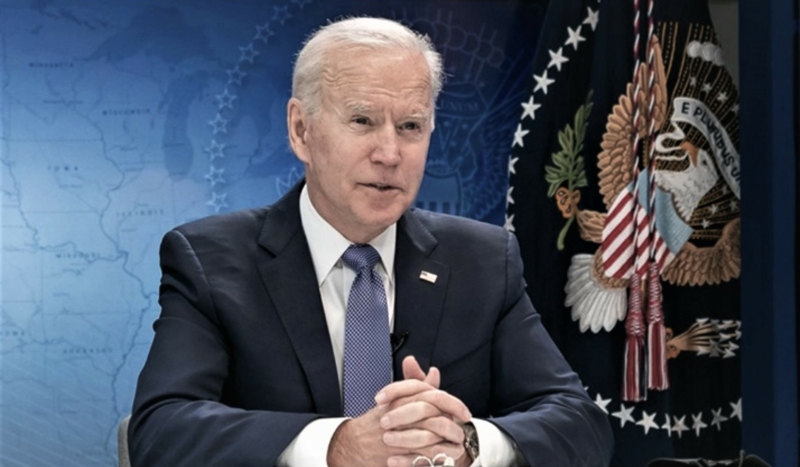 CV NEWS FEED // Republican lawmakers are sounding the alarm about the Democrat-backed "infrastructure" legislation, pointing out that the bill is riddled with controversial far-Left political priorities to be funded by taxpayers.
The $1.2 trillion infrastructure bill currently in the Senate would allocate $65 billion toward "digital equity," expanding broadband internet services in poor and rural areas. As the bill stands today, 25% of the total digital equity grant money would be disbursed based on how many nonwhite residents live in a given area. Critics have condemned this part of the bill as an example of identity politics and a "racial quota."
The bill also uses the controversial language of "gender identity," in passages about such mundane things as broadband access. "Sex is defined by our DNA. That's science," wrote Sen. James Lankford, R-OK. "The Senate should not try to redefine science by pretending it's connected to infrastructure policy."
Lankford was joined by Sens. Ben Sasse, R-NE, Joni Ernst, R-IA, Jim Inhofe, R-OK, and Steve Daines, R-MT, in proposing an amendment to strike "gender identity" from the bill.
Sen. Marsha Blackburn, R-TN, also criticized the bill this week. "If Joe Biden cared about infrastructure, he would restart the Keystone XL Pipeline," said Blackburn. "Instead, Biden killed over 1,000 good-paying jobs by canceling the pipeline. For Biden, the infrastructure bill, just like the pipeline, is about appeasing AOC and the left's woke socialist agenda."
"This is not really an infrastructure bill. This is a woke politics bill that is being paid for with hundreds of billions of dollars in pork-barrel spending," said Sen. Josh Hawley, R-MO:
Why does this bill potentially create a federal cause of action around gender identity? Why does it elevate it to a protected class? These are hugely controversial decisions — hugely controversial points of law — and they're in an infrastructure bill? I think that tells you what you need to know about this bill. It's not about infrastructure at all. It's about woke politics.
While some proponents of the bill have presented it as an ordinary but necessary roads and bridges bill, President Joe Biden has much more riding on it. He plans to follow this bill up with a massive spending bill that would include sweeping education and economic overhauls as part of his "Build Back Better" agenda.
That upcoming bill, which the Associated Press reports would be the "crowning jewel of his legacy," will represent a "$3.5 trillion federal infusion for families' education and health care costs, a Medicare expansion and efforts to curb climate change."
"Biden and Senate Majority Leader Chuck Schumer, D-N.Y., will need support from every Democratic moderate and progressive to push the $3.5 trillion bill through the 50-50 Senate, with Vice President Kamala Harris' tie breaking vote," the AP reported:
If the smaller infrastructure bill fails, it may be harder for moderates — who rank its projects as their top priority — to back the follow-up $3.5 trillion plan, which is already making them wince because of its price tag and likely tax boosts on the wealthy and corporations. "I would say that if the bipartisan infrastructure bill falls apart, everything falls apart," West Virginia Sen. Joe Manchin, one of his chamber's most conservative Democrats, warned reporters this week.
Readers can watch Sen. Josh Hawley's remarks about the infrastructure bill below.