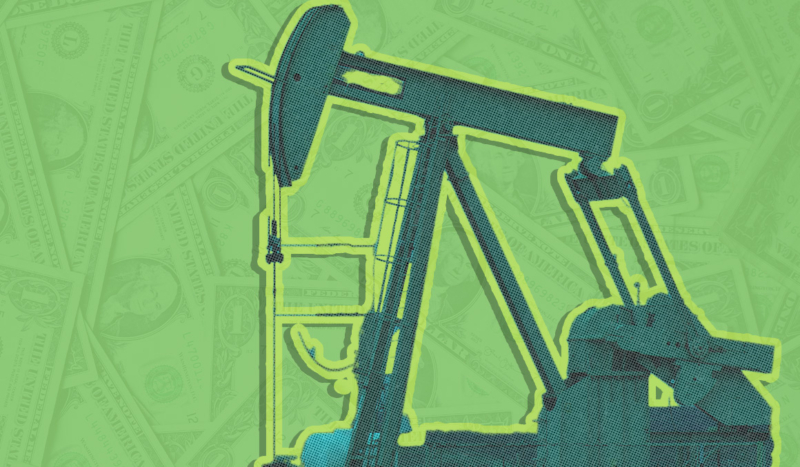 CV NEWS FEED // Sen. Ted Cruz, R-TX, and House Oversight Committee Chairman James Comer, R-KY, announced that they are launching a probe into a "green" California law firm and its many anti-oil lawsuits.
"Over the past five years, your law firm, Sher Edling LLP ('Sher Edling'), has launched a barrage of lawsuits aimed at bankrupting oil and gas companies," Cruz and Comer wrote in a letter to the firm Monday:
It appears that left-wing funds are footing the bill for Sher Edling's climate crusade.

Radical activists are backing these lawsuits, too. Ann Carlson, the acting administrator of the National Highway and Traffic Administration ("NHTSA"), gave legal services to Sher Edling while she was a professor at University of California, Los Angeles ("UCLA") School of Law.

Ms. Carlson's prior work for your firm raises concerns about her current efforts to extralegally create new climate policy through vehicle fuel economy standards. As the Republican leaders of the Senate and House committees with oversight over energy policy and NHTSA, we seek information concerning the third-party donations funding your firm's climate cases as well as Ms. Carlson's role in those lawsuits.
"Sher Edling has established a niche for itself in the so-called 'climate cases' field," the lawmakers wrote. "Since 2017, Sher Edling has filed over twenty such cases on behalf of Democrat-controlled states, counties, and cities."
Cruz and Comer called the string of lawsuits "a righteous gamble," observing that the firm "shopped" them to "jurisdictions around the country."
"And to convince them to sign up for what is likely to be very costly litigation," the letter continued,
Sher Edling agreed to provide its legal services at no cost unless it obtained a "settlement against the industry." So far, however, it is unlikely Sher Edling has earned any fees from these lawsuits, as none has settled.
Cruz and Comer noted that the suits are instead being primarily funded "tax-free, by wealthy liberals via dark money pass-through funds."
FOX News reported Monday:
According to tax filings, between 2017 and 2020, the secretive Collective Action Fund for Accountability, Resilience, and Adaptation (CAF) wired more than $5.2 million to Sher Edling. Then, in 2021 alone, CAF funneled another $3 million to the firm.
"The Leonardo DiCaprio Foundation, Emmett Foundation, MacArthur Foundation, William and Flora Hewlett Foundation, Rockefeller Brothers Fund and JPB Foundation have sent money to CAF," FOX continued. "The Leonardo Dicaprio Foundation was particularly identified by officials involved in the funding scheme as a 'serious' supporter."
Earlier this month on the House floor, Comer stated that left-wing activist groups "funnel millions to law firms to sue companies across the country on questionable legal grounds." He said that such groups "are trying to use the courts to put these companies out of business or limit their ability to bring new products to market."
"These groups know that their tactics and goals are too extreme for the American people to support," Comer added. "So, rather than use the electoral process, they are implementing their agenda through litigation against both the public and private sectors."
Sher Edling describes itself as being dedicated to "protecting people and the planet."

"We help our clients hold polluters accountable for deceiving consumers about climate change, for contaminating the drinking water people rely on, and for threatening our communities and health with dangerous chemicals in our land, air and water," the firm states on its website.