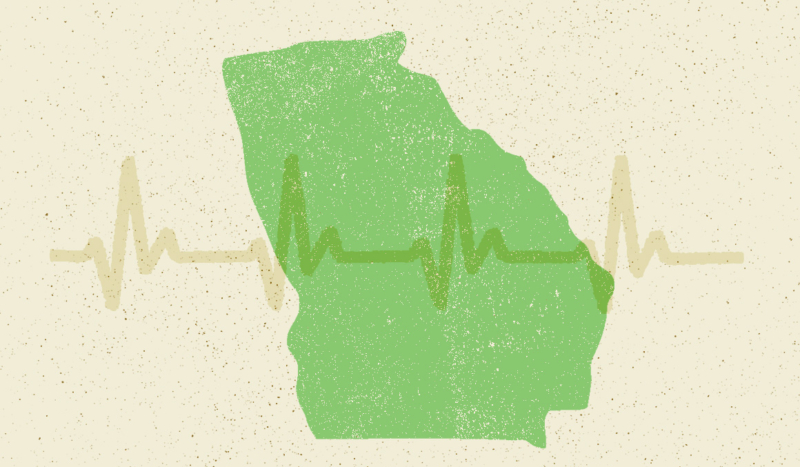 CV NEWS FEED // In a major victory for the pro-life movement, the Georgia Supreme Court Tuesday upheld the pro-life "heartbeat" legislation signed into law by Republican Gov. Brian Kemp four years ago.
The law protects babies from abortion once they have a "detectable human heartbeat," which usually begins around six weeks of gestation. The law had been allowed to remain in effect pending litigation.
In the 6-1 decision this week, Georgia's highest court upheld the Living Infants Fairness and Equality (LIFE) Act. In doing so, the court rejected a November 2022 lower court ruling from heavily Democratic Fulton County.
In that earlier ruling, Superior Court Judge Robert McBurney had claimed the pro-life law was "unequivocally unconstitutional" because it passed before the Supreme Court overturned Roe v. Wade. 
In her majority opinion, Georgia Supreme Court Justice Vedra Colvin wrote that "the United States Supreme Court clearly ruled in Dobbs that Roe and its progeny no longer control" abortion at the federal level. Courts instead must "faithfully apply Dobbs," which gave the power to legislate on the issue back to the states.
The court consists of eight justices appointed by Republican governors and one who was elected unopposed in a nonpartisan election.
Justice John J. Ellington, the lone elected member, was also the only justice who dissented. He agreed with McBurney's premise that the law was "void" due to it being passed before Dobbs.
According to Susan B. Anthony Pro-Life America (formerly Susan B. Anthony List), the pro-life law "counts babies in the womb" as part of the state's population:
Parents can claim them as dependents on state income taxes, and mothers can receive child support from the beginning of pregnancy. As of 2019, data show Georgia's pregnancy centers also provided $8 million in services and aid to more than 48,000 women, men, youth and families.
Susan B. Anthony Pro-Life America President Marjorie Dannenfelser applauded the ruling. "Today's Georgia Supreme Court decision ensures that tens of thousands of children with beating hearts will continue to be protected from brutal abortions," she said.
"It is the latest vindication of the will of Georgians, who have compassion for both babies and mothers, along with lawmakers like Governor Kemp and many others who heard them and acted," Dannenfelser continued:
Twenty-five states – half the country – have pro-life protections in their law in the new Dobbs era. The majority of these states protect unborn children at least when their heartbeat can be detected, a point when science shows they have more than a 90% chance of surviving to birth.

We congratulate Governor Kemp, Attorney General Carr, all our local allies, and the people of Georgia on a long and well-fought battle. Life is winning in hearts and minds nationwide. When you lead and stand boldly for life, Americans will stand with you.