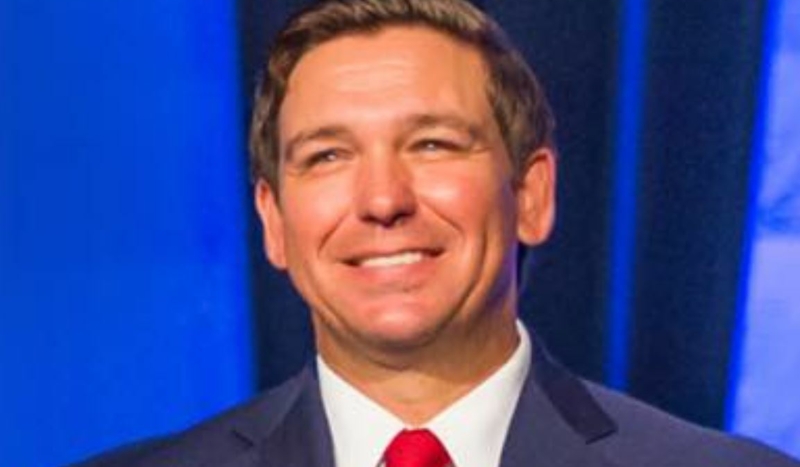 CV NEWS FEED // Gov. Ron DeSantis, R-FL, adamantly rejected the idea of vaccine passports Monday, and promised to make sure no proof-of-vaccination policies are implemented in Florida.
DeSantis emphasized that his administration has been "aggressive" about providing a COVID-19 vaccine, especially to Florida's elderly citizens, nearly 75% of whom have already received it.
"But we always said we want to provide it for all, but mandate it for none," DeSantis said, and while Florida's officials advised taking the vaccine "particularly if you were vulnerable, we were not going to force you to do it."
"So there was never under discussion any mandates to take vaccines. We will not have COVID vaccines mandated in Florida," DeSantis continued.
It's "completely unacceptable for the government or the private sector to impose upon you the requirement that you show proof of vaccine to just simply be able to participate in normal society," he said.
DeSantis cited people's "freedoms and individual liberties to make decisions for themselves," and also expressed a concern about people's information being given to big corporations in the process of establishing vaccine passports.
"You want the fox to guard the hen house?" said DeSantis. "I mean give me a break!"
The governor promised that he would be "taking some action in an executive function — emergency function here very shortly … [and] we need the legislature to come in and just say 'This is not happening in Florida.'"
Going Toe-to-Toe with Biden
Gov. Desantis' comments come just a day after the Washington Post reported about the Biden administration working on the development of a vaccine passport. The plans could lead to citizens being required to show proof of vaccination in order to do business, attend work or school, travel, or even enter restaurants and grocery stores.
This isn't the first time DeSantis has gone toe-to-toe with the White House.
As CatholicVote reported in February, DeSantis sided with many parents against the Biden administration's new school-reopening guidelines, which the governor called "disgraceful:"
"What the CDC put out," said DeSantis, "was quite frankly a disgrace. It would require, if you actually followed that, closing 90 percent of schools in the United States."
His regular opposition to signature Biden policies has led to mounting speculation about a presidential run in 2024, and as NBC News reported earlier this month, DeSantis "finished second to Trump in one presidential straw poll and first in another from which the former president was excluded" at the 2021 Conservative Political Action Conference.
Watch DeSantis' remarks here: