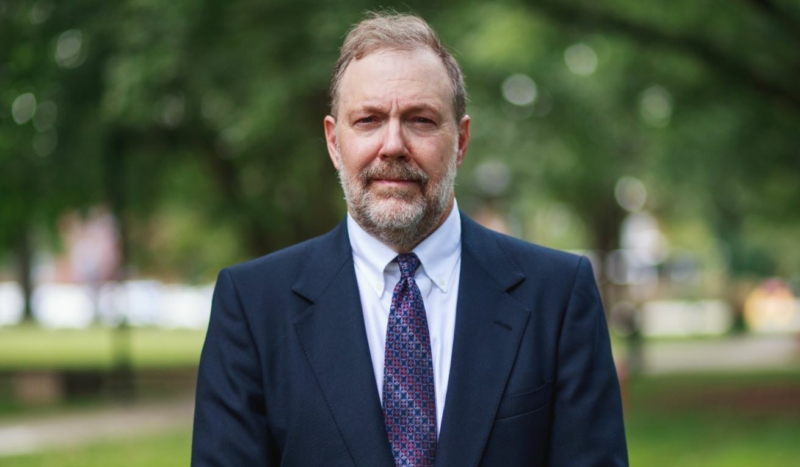 CV NEWS FEED // The 6th Circuit Court of Appeals ruled Friday that it was unconstitutional for university administrators to punish a Christian professor who wouldn't use a "trans" student's preferred gender pronouns.
Dr. Nicholas Meriwether teaches philosophy at Shawnee State University. "The university punished Meriwether because he declined a male student's demand to be referred to as a woman, with feminine titles and pronouns," explained Alliance Defending Freedom (ADF), a firm who legally represented the professor. "The court ruled that, based on the allegations in the complaint, the university violated Meriwether's First Amendment rights."
In a news release, ADF quoted its Senior Counsel, John Bursch. "This case forced us to defend what used to be a common belief—that nobody should be forced to contradict their core beliefs just to keep their job," he said:
We are very pleased that the 6th Circuit affirmed the constitutional right of public university professors to speak and lead discussions, even on hotly contested issues. The freedoms of speech and religion must be vigorously protected if universities are to remain places where ideas can be debated and learning can take place.
The ADF statement further explained how Meriwether's ordeal began. In 2018, the professor answered a student's question with "Yes, sir." After class, the student, who is a biological male, announced that he was transgender and demanded Meriwether refer to him with feminine titles and pronouns.
"When Meriwether did not instantly agree, the student became belligerent and promised to get Meriwether fired," wrote ADF:
The student then filed a complaint with the university, which launched a formal investigation. Meriwether offered to call the student by first or last name, but the student insisted that Meriwether use pronouns and titles consistent with the student's gender identity. University officials ultimately rejected any compromise that would allow Meriwether to speak according to his conscience and sincerely held religious beliefs. 

Instead, they formally charged him, saying "he effectively created a hostile environment" for the student simply by declining to use the feminine pronouns demanded by the student. Later, they placed a written warning in his personnel file and threatened "further corrective actions" unless he articulates the university's ideological message.
Friday's ruling was met with expressions of relief by Christians and other advocates of free speech.
Ethics and Public Policy President Ryan Anderson called it a "Huge win," adding "I was more than happy to file an amicus brief in this case supporting ADF and their professor client."
"Excellent development out of the 6th Circuit," wrote Joshua Wester of the Ethics and Religious Liberty Commission.
"THANK YOU ADF for standing up for Professor Meriwhether," wrote Aaron Baer, President of the Center for Christian Virtue. "Go give ADF a BIG Donation NOW for this monumental victory!"
IMAGE CREDIT: Professor Nicholas Meriwether, ADF