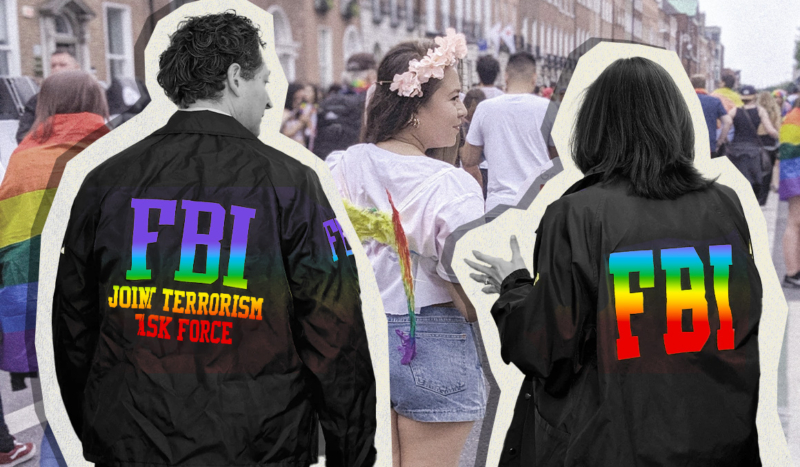 CV NEWS FEED // The Federal Bureau of Investigation (FBI) is recruiting prospective agents at LGBTQ "pride" events.
Katie Daviscourt of The Post Millennial wrote Sunday that the Bureau "set up a recruitment table at an LGBTQ Pride event in South Carolina."
That day, the official FBI X (formerly Twitter) account acknowledged the event, stating that representatives "spoke to attendees about career opportunities and the work the Bureau does to protect civil rights."
The post included two pictures of the booth, which was clearly adorned with over a dozen far-left "progress pride" flags, an image of the FBI logo, and the words "FBI Jobs."
Although the FBI is part of the federal government, an American flag is not visible in either of the photographs.
"At a time when the Biden administration has weaponized the FBI and other federal law enforcement agencies to target political opponents and conservatives across the country, which includes parents protesting school board meetings, the FBI's announcement failed to sit well with individuals across social media," Daviscourt wrote.
Suspended FBI agent and whistleblower Steve Friend took notice of the LGBTQ recruiting push. "Federal law enforcement agency flying non-American flags and specifically recruiting applicants from the left," he observed. "[The FBI] is completely politicized. They are not hiding it."
"No wonder why the FBI has become a complete joke of an agency," posted conservative political commentator Collin Rugg.
This is not the first time the FBI has openly embraced the "pride" movement. On June 1, the Bureau's X account wrote: "The #FBI celebrates the positive impacts our #LGBTQ+ teammates have made on the Bureau and across the nation during #PrideMonth and every day."
"This #PrideMonth, the #FBI is flying the pride flag outside our headquarters in support of our LGBTQ+ colleagues," the FBI posted just over a week later.