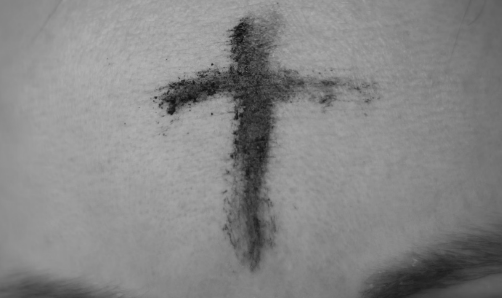 CV NEWS FEED // An FBI whistleblower revealed Tuesday that the FBI's Chicago office this year disinvited a Catholic priest who was slated to administer ashes for Ash Wednesday. The move by FBI authorities broke a decades-long tradition.
"I guess [the FBI] wasn't spanked hard enough for the Radical Traditional Catholics intel report," tweeted Steve Friend, a former FBI agent who blew the whistle last year on an agency scandal involving officials fudging data in order to give the public an impression of higher rates of radical right-wing domestic terrorism than actually existed.
The FBI's Chicago field office "told employees they will not be honoring the tradition of allowing a priest to spread ashes tomorrow for Ash Wednesday," Friend reported.
The field office on Tuesday sent out an email notification stating: "The Chicago Field Office will be unable to offer ashes tomorrow, but if you are interested in receiving them, as an FBI employee you are entitled to religious compensatory time. Please see the Time and Attendance Policy Guide, Section 3.5.3, for more information."
The email was marked "internal" and not to be released externally "without prior authorization."
"When employees checked on the priest's wellbeing, he told them the FBI instructed him to stay away due to a 'legal issue,'" Friend reported.
Kyle Seraphin, the ex-FBI agent who blew the whistle on the FBI's memo targeting "radical" Catholics in part for their opposition to abortion and the LGBTQ agenda, also commented on the Ash Wednesday revelation.
"[You] gotta wonder if those ashes are actually a sign of that dangerous 'radical' Catholicism… right @FBIRichmond?" chided Seraphin on Twitter.
As CatholicVote previously reported:
House Judiciary Committee Chairman Rep. Jim Jordan, R-OH, sent a letter to FBI Director Christopher Wray about a recently-leaked memo from the Bureau's office in Richmond, Virginia, that linked "radical-traditionalist Catholics" with threats of domestic extremism.

The news came days after CatholicVote President Brian Burch sent a letter to Jordan asking him to further investigate the FBI over the "anti-Catholic" memo.

Chairman Jordan's letter demanded answers about the FBI's "targeting of a set of Catholic Americans for their religious beliefs…

The FBI's memo on "radical-traditionalist Catholics" was leaked by former agent Kyle Seraphin (who is also a Catholic) on January 23 and elicited denunciations from numerous Catholic leaders. Last week, the United States Conference of Catholic Bishops (USCCB) spoke out against the memo when their religious freedom chairman, Cardinal Timothy Dolan, accused the FBI of "religious profiling."