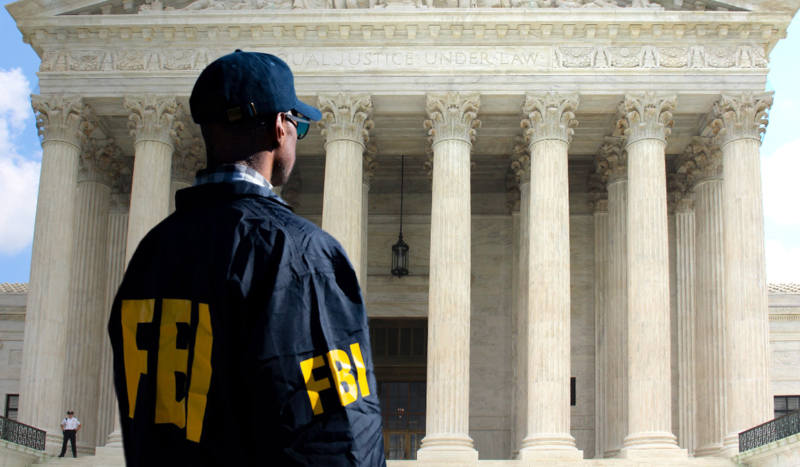 CV NEWS FEED // According to the federal government, "incidents of domestic terrorism increased by 357%" – a nearly fourfold increase – "between 2013 and 2021."
The Government Accountability Office (GAO), an agency of the federal legislative branch, defines "domestic terrorism" as "involving criminal acts dangerous to human life occurring in the U.S. that appear intended to coerce a civilian population or influence or affect the conduct of government."
"This kind of vague definition is a hallmark of government bureaucratic agencies," noted CatholicVote Director of Government Affairs Tom McClusky. "What it really means is that unelected agency directors have the latitude to define essentially whomever they disagree with as a 'domestic terrorist.'"
Back in March, the GAO's official website posted an article on their website entitled "The Rising Threat of Domestic Terrorism in the U.S. and Federal Efforts to Combat It."
The agency wrote:
There were 231 incidents (meaning attacks or plots) that met the definition of domestic terrorism between 2010 and 2021, according to DHS. They occurred across the United States, but the greatest number of incidents occurred in states with major metropolitan areas—such as California (Los Angeles, San Diego, and San Francisco), New York (New York City), and Washington, D.C.
Furthermore, the Department of Homeland Security (DHS) claimed that "of these, about 35% (the largest category) were classified as racially- or ethnically-motivated. These attacks were also the most lethal… Anti-government or anti-authority motivated violent extremism was the second largest category of incidents, and resulted in 15 deaths over the same time period."
Former FBI Special Agent and whistleblower Steve Friend weighed in on this purported trend Monday.
"The @FBI is reporting the number of domestic terrorism investigations has quadrupled since 2013," tweeted Friend, who is now a Fellow at the Center for Renewing America. "Interesting how the FBI implemented Integrated Program Management to measure its 'success' around this time."
"The current political class is demanding domestic terrorism stats to support a false narrative that violent white supremacy and antigovernment extremism is on the rise," Friend continued. "The @FBI is all-to-happy to oblige."
>>> EXCLUSIVE LOOPCAST INTERVIEW WITH FORMER FBI AGENT KYLE SERAPHIN <<<
Saturday, President Biden, while delivering a commencement address at Howard University in Washington, D.C., called white supremacy "the most dangerous terrorist threat" Americans currently face.
These remarks were consistent with Biden's previous rhetoric on the topic. In June 2021, he called white supremacy a more "lethal threat" than ISIS or Al Qaeda. Just two months later, 13 U.S. service members were killed in a bombing initiated by an ISIS terrorist during the botched American withdrawal from Afghanistan.
In September 2022, Biden gave a speech, which included red lighting that has been described as "ominous," where he accused his political opponents of being "threats to democracy."
On Thursday, May 18, Friend will testify about what he terms the FBI's "rule departures" in front of the House Select Subcommittee on the Weaponization of the Federal Government.
The new Weaponization Subcommittee was formed by Republicans last January, a few days after they had assumed control of the House.
Tuesday, the Subcommittee conducted a hearing entitled "Revisiting the Implications of the FACE Act," where acquitted pro-life and father of seven Mark Houck testified.