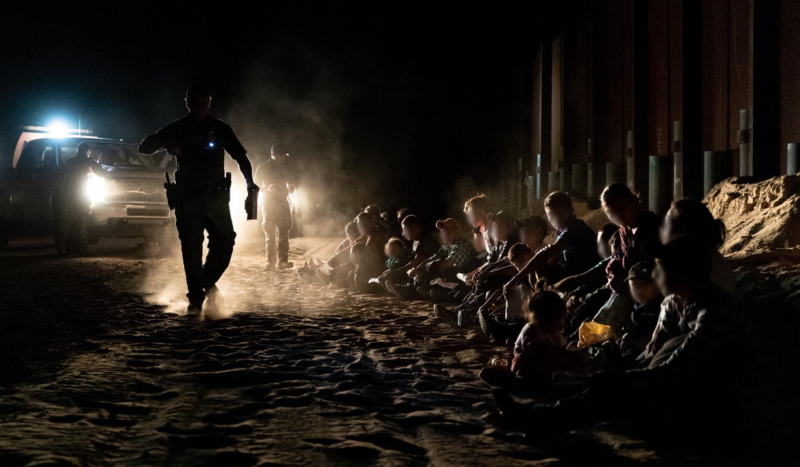 CV NEWS FEED // Congressman Chip Roy, R-TX, recently introduced House Bill 29, the "Border Safety and Security Act," which aims to increase security at the US-Mexico border. With Title 42 set to expire this week, the bill has sparked a debate over immigration policy and border control.
The bill would prohibit the release of illegal immigrants into the United States and increase penalties for those who repeatedly enter the country illegally. Under Department of Homeland Security (DHS) Secretary Alejandro Mayorkas, between two and three million migrants apprehended at the southern border have been released into American communities. 
In a recent op-ed for the Washington Examiner, Rep. Roy explained:
Today, if a migrant wants to enter the United States illegally, they pay a cartel to cross through the Rio Grande into the U.S. and then seek out the Border Patrol to claim asylum.
Roy's bill would require the secretary to turn away any illegal migrant who cannot be

detained pending an asylum claim, or
placed in a program similar to "Remain in Mexico"
H.B. 29 also requires Mayorkas to resume construction of a border along the entire US-Mexico border, providing funding for the project as well as resources for border patrol and ICE agents.
>> WATCH: Should Catholics BUILD THE WALL? <<
Roy stated in a press release that the bill is necessary to protect American citizens from illegal immigration and drug trafficking.
"The crisis at the southern border is a direct threat to our national security and the safety of our citizens," he said. "We need to take immediate action to secure our border and prevent illegal immigration."
Roy's bill has been met with both support and opposition. Proponents of the bill, such as Sen. Ted Cruz, R-TX, argue that the crisis at the border is a national emergency that requires immediate action.
"It's a humanitarian crisis and a national security threat," Cruz said in a press release. "We need to secure our border and protect American citizens from the dangerous criminals and drugs that are flooding into our country."
Mark Morgan, former acting director of U.S. Customs and Border Protection, has praised the bill's humane approach to both migrants and Americans living in border states. "H.R. 29 does not prevent migrants from making asylum claims at the border," Morgan said:
It provides that to claim asylum, an individual must be detained pending the adjudication of their claim (already required by federal law) or that individual must wait for the adjudication of their claim while in Mexico (explicitly authorized by law).

If the federal government is not capable of doing either, the migrant will be expelled and can claim asylum in Mexico (or any other country). That migrant may also seek protection from persecution under U.S. refugee laws, which have been on the books for decades.