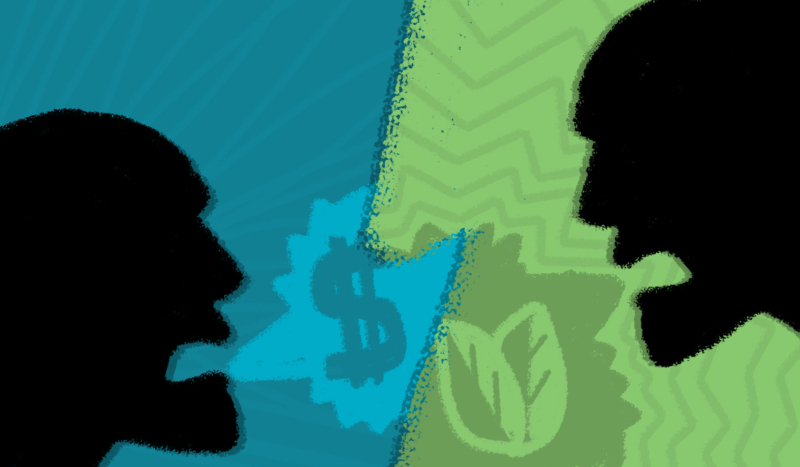 CV NEWS FEED // Internal emails showed that multiple Biden administration officials sided with a far-left congressman in defiance of the president's own policies concerning the oil and gas industry.
FOX News reported Monday that the emails
provide insight into how senior Biden administration officials openly disagree with their own agency's decision to auction public lands and waters to the fossil fuel industry. And they further show how officials continued to oppose traditional energy development even as the [Department of Interior (DOI)] both scolded companies for sitting on existing leases and boasted that oil production is increasing.
The correspondence occurred in August 2021, among members of Biden's DOI, all serving under Secretary Deb Haaland. The department's Deputy Assistant Secretary Steve Feldgus forwarded an anti-fossil fuel press release from Rep. Raul Grijalva, D-AZ, to three high-ranking DOI colleagues: Nada Wolff Culver, Laura Daniel-Davis, and Amanda Lefton. Grijalva then served as chairman of the House Natural Resources Committee.
Despite working for the DOI and not the Department of Energy (DOE), all three of the recipients are heavily involved in the administration's energy policies.
FOX noted that the release from Grijalva's office "came moments after [Haaland] announced that her agency would proceed with fossil fuel leasing in response to a June 2021 federal court ruling that struck down President Biden's moratorium on leasing issued during his first week in office."
"But Grijalva's release, echoing environmental groups at the time, stated that Haaland had the authority to keep leasing paused while the DOI reviewed its federal oil and gas program," FOX added.
Grijalva stated: "Holding more lease sales under today's outdated standards is economically wasteful and environmentally destructive, and everyone not sitting in a fossil fuel boardroom knows it."
Grijalva is widely considered one of the furthest-left members of Congress and has served in the House since 2003. He is a member of the Congressional Progressive Caucus (CPC) and served for ten years as the group's co-chair. The CPC currently includes controversial Reps. Ilhan Omar, D-MN, and Rashida Tlaib, D-MI.
Currently, Grijalva remains the senior Democrat on the Natural Resources Committee.
Culver served as the Principal Deputy Director at the Bureau of Land Management, Daniel-Davis as the Principal Deputy Assistant Secretary of the Land and Minerals Management, and Lefton as the director of the Bureau of Ocean Energy Management. All of these agencies are under the umbrella of the DOI.
Per FOX, Protect the People's Trust (PPT) shared the 2021 emails which they obtained from an information request.
"These conversations reveal how at odds some officials are with the policies they're entrusted to develop and implement," remarked Michael Chamberlain, the group's director.
Influence Watch described PPT as "a nonpartisan government watchdog organization that seeks to ensure that public officials are all held accountable to the same set of rules, no matter their political party or ideology."
Chamberlain served in the Trump administration, working as a communications official under then Education Secretary Betsy DeVos.
Speaking with E&E News two years ago, he said PPT "was started by a group of concerned citizens who are interested in ensuring clean government and looking out for corruption, misconduct and potential conflicts of interest among employees in the executive branch."
E&E News is a subsidiary of POLITICO that focuses mainly on energy and environmental policy.
Chamberlain further stated at the time that PPT has "affiliated researchers and consultants" with backgrounds "across administrations."
"We're targeting people in the executive branch," he said. "So that's the Biden administration right now."
Also according to E&E News, Chamberlain's group had singled out "potential ethical lapses" by both Haaland and Energy Secretary Jennifer Granholm as early as April 2021.