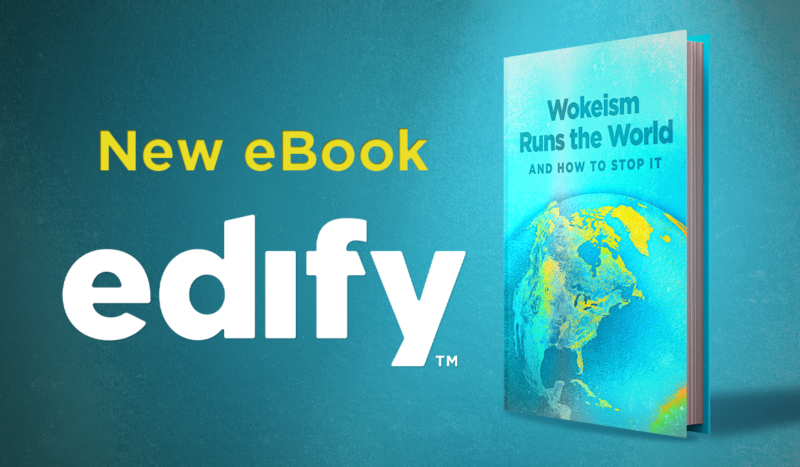 CV NEWS FEED // EDIFY's latest eBook, "Wokeism Runs the World and How to Stop It," offers Catholics concrete tools for confronting the woke takeover of American culture.
"Wokeness," as defined by the Introduction, refers to "powerful, progressive elites" working to promote leftist ideas that pit Americans against one another, destroying the good, true, and beautiful in families and society.
>> DOWNLOAD THE FREE eBOOK HERE <<
EDIFY – which is offering the eBook for free – is an initiative of CatholicVote's educational arm.
The eBook features essays by – among others – FBI whistleblower Kyle Seraphin, First Things editor R. R. Reno, and pro-life activist Mark Houck. They cover topics including:
Woke capitalism and America's battle with brands like Target and Bud Light
The new "state religion"
The weaponizing of the federal government against pro-lifers
The rise of populism and how Catholics can respond
In one of the book's most practical chapters, Mary Margaret Olohan from the Daily Signal lays out how mainstream media promotes conflict and left-wing narratives. She explains exactly how media outlets deliberately use inflammatory language to mask controversial topics or elicit a specific response from their readers.
"Reproductive healthcare? That's a euphemism for an abortionist ending the life of a human baby. Gender-affirming care? That masks the grisly realities of subjecting people to irreversible surgeries, even for kids. Fetal cardiac activity? That's a euphemism for a baby's heartbeat. See where this is going?" she writes.
>> READ THE WHOLE THING HERE <<
EDIFY's eBook exhorts readers to "be wary, but not worried" and to "go back to the basics" by resisting woke corporations and praying "without ceasing":
Combatting wokeness is the collective cross of our times, and witnessing to our faith, especially when it's tested by so many progressive forces at once, brings with it immense graces and glory for God… remember that we can do all things through Him who strengthens us, and be not afraid!