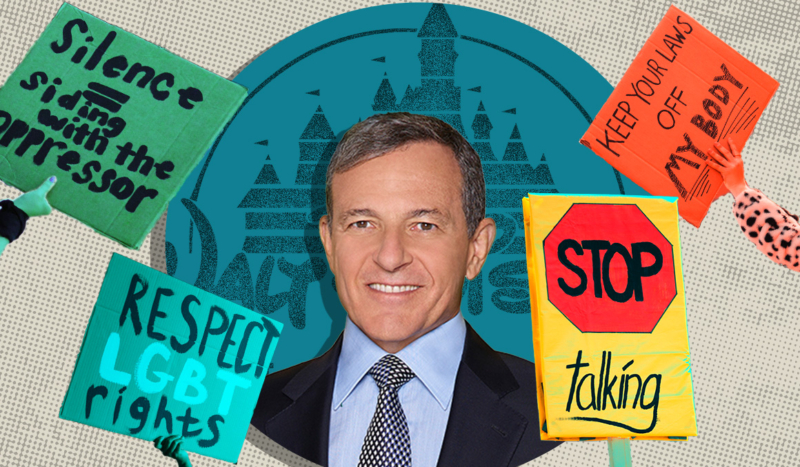 CV NEWS FEED // Disney CEO Bob Iger implied to investors that his once-dominant company will tone down its controversial political messaging as it jockeys to keep up with competitors.
According to FOX Business:
Needham & Company analyst Laura Martin wrote in a report released Wednesday that Iger told investors the day before that his primary goal is to "quiet the noise," because culture wars are bad for business.

That message was one of Needham's key takeaways from Disney's 120-person investor event at Walt Disney World in Orlando, Florida, on Tuesday, when the company announced plans to nearly double its investments in amusement parks and cruises to $60 billion over the next decade.
Iger started his second stint as Disney's CEO in November of last year. He previously served in the capacity from 2005 to 2020 before retiring and handing the reins of the conglomerate over to Bob Chapek.
However, Chapek's two years at the helm of Disney were marked with controversy as he reportedly "caved" to "woke" interests.
Most notably, Disney under Chapek picked a fight with Florida Gov. Ron DeSantis over his popular 2022 Parental Rights in Education Act, which prevents schools from teaching age-inappropriate LGBTQ subjects to students in and below the third grade.
According to the governor's book "The Courage to Be Free," Chapek "did not want Disney to get involved, but he was getting a lot of pressure to weigh in against the bill."
Despite his reservations, Chapek "ultimately caved to leftist media and activist pressure and pressed the false narrative against the bill."
Chapek's tenure as CEO ended in two years with his dismissal from the company and Iger's unexpected return.
The entertainment giant's embrace of various leftist political positions under Chapek may have resulted in its recent shortcomings.
Reuters reported that
Disney is struggling to make its streaming business profitable, improve the quality of its films, position its flagship sports brand, ESPN, to stream directly to consumers, and potentially shed its television networks. In its most recent quarter, the company beat Wall Street's profit expectations but fell short on revenue.
Prominent anti-"woke" activist Chris Rufo said he thinks Iger's sudden change in tune "is signaling retreat."
"We applied the pressure—and we will keep pressing," Rufo wrote on X (formerly known as Twitter) Thursday.
Rufo is a supporter of the Florida parental rights law and similar laws in other states. He was a leading critic of Disney's decision last year to come out against such legislation.