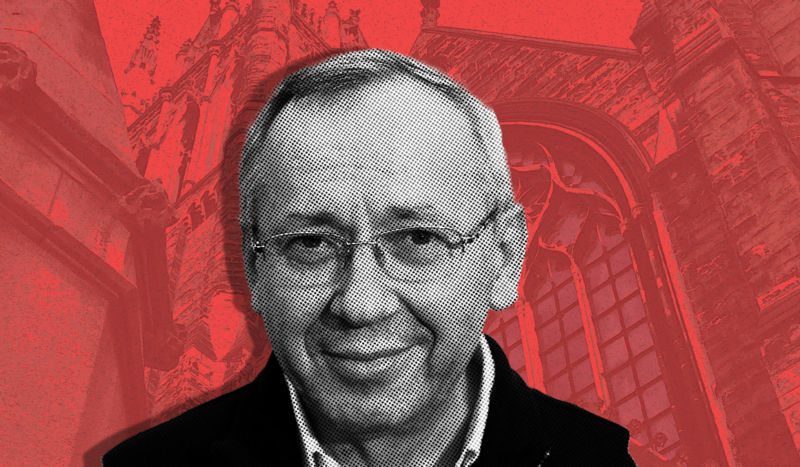 CV NEWS FEED // A Slovenian diocese this week incardinated the disgraced former Jesuit priest, artist, and sex abuser Marko Ivan Rupnik, allowing him to freely exercise his priestly ministry once more.
According to a report on October 25 by Silere Non Possum, an Italian Catholic blog, Bishop Juri Bizjaky accepted Rupnik, 68, as a priest in the Diocese of Kope. Rupnik is a prolific Church artist whose work still appeared on a Vatican website as recently as late September.
Several nuns from the Loyola community, a congregation Rupnik helped found in his native Slovenia, have accused him of sexual abuse.
Rupnik incurred automatic excommunication in 2019 for the serious canonical crime of absolving victims of his sexual abuse in sacramental confession.
The Dicastery for the Doctrine of the Fatih revoked the excommunication after Rupnik admitted to the crimes and repented. Shortly thereafter, however, further complaints surfaced regarding additional abuses committed by Rupnik.
The Society of Jesus initially took precautionary measures by barring Rupnik from hearing confessions, giving spiritual direction, or conducting spiritual exercises. In addition, Rupnik could not appear in public without the permission of the local superior.
After Rupnik violated all these measures, the Society of Jesus issued a decree on June 9 expelling him from the Jesuits "due to stubborn refusal to observe the vow of obedience."
However, neither the Jesuits nor the Vicariate of the City of Rome, where he was exercising his artistic and spiritual ministry, moved to expel him from the clerical state.
According to Druzinia, a Slovenian Catholic magazine, a month before Rupnik's official expulsion from the Jesuits, he wrote to Bishop Bizjak and asked him to accept him "ad experimentum" (temporarily, as an experiment) in his home diocese.
Bishop Bizjak consulted with bishop Jean-Marie Speich, the apostolic nuncio in Slovenia, as well as Cardinal Angelo De Donatis, the vicar of the Diocese of Rome, and Giacomo Incitti, professor of canon law at the Pontifical University of Urbaniana and a judge at the Court of Appeal of the Diocese of Rome.
A few days after receiving Rupnik's letter, on June 20, 2023, the bishop of Koper accepted Rupnik's request.
Rupnik's acceptance as a priest in the Slovenian diocese has sparked a new wave of indignation, causing some to question the Vatican's commitment to what Pope Francis has described as "zero tolerance" of sexual abuse.