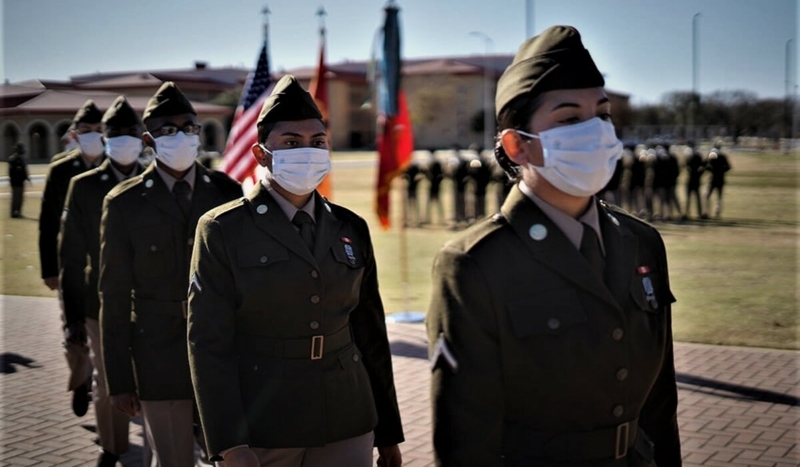 CV NEWS FEED // A Democrat-backed provision to this year's military funding bill that would have opened the door to women being drafted will reportedly be dropped from the final version of the legislation.
Conservatives were already celebrating the move as a policy win Monday evening.
"VICTORY," tweeted the American Principles Project — a pro-family organization that opposed the drafting of women with the hashtag #DontDraftOurDaughters. "The provision of the proposed NDAA [National Defense Appropriations Act] requiring women to register for the draft is reportedly being scrapped."
"Thank you to [Senator Josh Hawley] and every other Republican who stood up and fought against drafting our daughters," the organization added.
As more and more publications reported that the provision would likely be axed, Philip Wegmann of RealClear Politics wrote: "Score one for Josh Hawley."
Sen. Josh Hawley, R-MO, a leader in the campaign against the controversial provision, dogged the proposal to the very end. "It appears the NDAA will no longer require women to register for the military draft," Hawley said in a statement. "I certainly hope that is the case. If it is not, then I will keep fighting for a vote on the Senate floor to strip this wrong and misguided provision out of the final bill."
"The move is a victory for conservatives who fought to strip the provision," reported Politico Monday. "Typically provisions that pass in both chambers are almost guaranteed to become law in the final bill lawmakers iron out. The military draft expansion is one of the rare exceptions…."
"Rep. Vicky Hartzler (R-Mo.), a social conservative who opposes requiring women to register, celebrated its removal from the bill," Politico continued. "She criticized the move as 'imposing a woke ideology on our troops rather than meeting the current needs of our military.'"
"Women are not chess pieces in a political game. They are doctors, lawyers, engineers and already valuable members of our all-volunteer force," Hartzler said. "I applaud the removal of this unnecessary provision and am grateful to see reasonable minds come together to join me in resisting this effort."