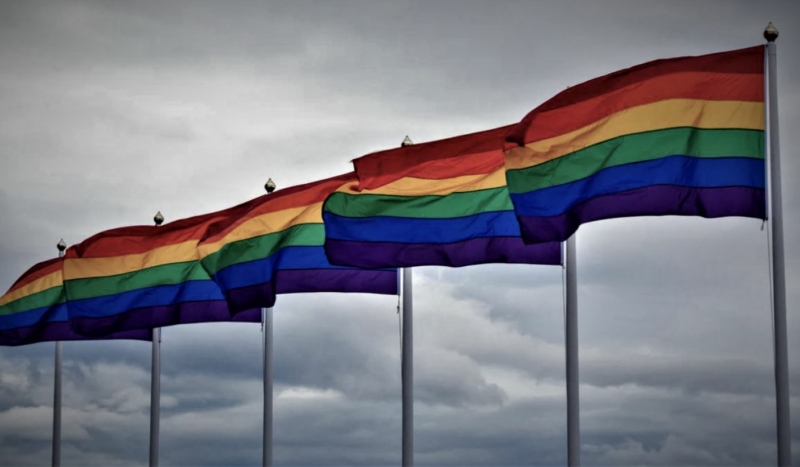 CV NEWS FEED // Democrat lawmakers introduced the Equality Act Thursday — a piece of legislation that purports to outlaw discrimination against LGBTQ-identified individuals society-wide. 
The bill, which has long been pushed by far-left activists and was only recently adopted as a priority among Democrat leaders, would amend the 1964 Civil Rights Act to include "sexual orientation" and "gender identity" as protected categories under anti-discrimination law.
While LGBT activists have heralded the Equality Act as the would-be crowning achievement of a new civil rights movement, others urgently warn that the legislation would spell the undoing of citizens' rights.
The Equality Act "turns equality on its head," tweeted Ethics and Public Policy Center President Ryan T. Anderson Thursday. "It sacrifices equality of women while privileging men who identify as women: They'd now have a civil right to spend the night in a women's shelter, disrobe in a women's locker room, compete on a women's sports team."
Anderson went on to argue that, while Democrats present the legislation as a "shield to protect vulnerable minorities from unjust discrimination," it is in fact "a sword to persecute those who do not embrace new gender ideologies."
In Anderson's view, the proposed bill would treat as discriminatory the "reasonable judgments" of many Americans, from religious believers to scientists and doctors.
"Religious schools, adoption agencies, [and] charities would face federal sanction for operating according to the Book of Genesis," Anderson continued. "Outrageously the Act exempts itself from the Religious Freedom Restoration Act."
Anderson explained other implications of the proposed bill which aren't far-fetched:
Pope Francis would be treated as the legal equivalent of a Jim Crow supporter. Medical doctors who think sex-reassignment procedures misguided would run afoul of our civil rights laws. Refusal to provide abortions would be treated as 'pregnancy' discrimination. And who knows what 'nondiscrimination' in the case of 'non-binary' gender identities entails.
CatholicVote Political Director Joshua Mercer also rejects the controversial legislation.
"The Equality Act is pure discrimination itself," Mercer said Thursday:
The reality is that under the Equality Act Catholic private schools could be forced to hire pro-LGBT secularist operatives to teach our kids. Mothers-superior could be sued, fined, or imprisoned for not letting men identifying as women become nuns. No fair-minded American could get behind this outrageous and bigoted law. And that's why Democrat leaders only ever use the most positive and vague words to describe it. But Catholics aren't fooled.