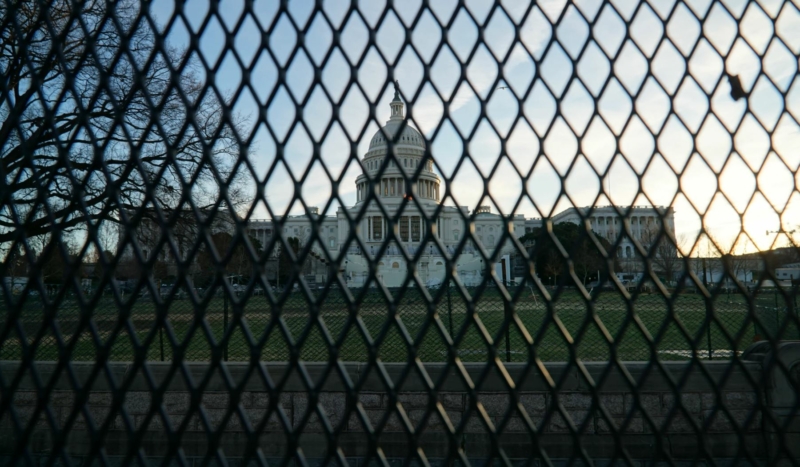 CV NEWS FEED // Democratic political figures and abortion industry leaders testified Thursday at a congressional hearing on how to address the pro-life laws that elected officials have been passing in numerous states.
Conservative commentator Tom Elliot highlighted a number of the testimonies on social media, and many of the comments he shared were panned by pro-life activists.
Laws that protect the unborn are actually deliberate acts of cruelty against minorities, argued Rep. Ayanna Pressley, D-MA. Pro-life laws harm "our lowest-income sisters, our queer, trans and nonbinary siblings; black, Latinx, AAPI, immigrants, disabled and indigenous folks," she said. "And none of this is happenstance." Like the "roots" of the pro-life movement, "these bans are rooted in a patriarchy and white supremacy," she said.
Conservative activist Ryan Girdusky pointed out that nearly "all of Africa bans abortion… are they pro-white supremacy?" he asked.
Gloria Steinem testified that "what's happening in Texas is not only a local issue or a women's issue, it's a step against Democracy, which allows us to control our own bodies and our own voices."
"Remember," Steinem said, "when Hitler was elected, and he was elected, his very first official act was to padlock the family planning clinics and to declare abortion a crime against the state."
"Gloria Steinem is, of course, leaving out an important detail," wrote conservative commentator Matt Walsh. "Hitler banned abortion for ethnic Germans. He encouraged it or even mandated it for the races that he wanted to get rid of. He was a eugenicist. So was [Planned Parenthood foundress] Margaret Sanger."
Rep. Jackie Speier, D-CA, said that "abortion is safer than childbirth, colonoscapies, dental procedures, plastic surgeries, and tonsilectomies." Numerous mothers tweeted that Speier's comment was cruel, since she failed to mention the safety of unborn babies.
Congress also heard testimony from an abortionist, Dr. Ghazaleh Moayedi, who warned that Texas' pro-life law makes it "dangerous" to be pregnant, especially for "black women and pregnant people of color." She has aborted thousands, and for her patients, she said, "abortion is a blessing; abortion is an act of love; abortion is freedom."
"Unfortunately, our country is actually founded on reproductive control and coercion of enslaved Africans and of indigenous people," Dr. Moayedi later added. "So this is actually a historical tactic in our country, and a method of upholding white supremacy, so that has not changed and continues today."
Abortion activist Maleeha Aziz testified that Texas' ban on abortions after six weeks of gestation has created a "nightmare." She called both the Texas law and the Hyde amendment, which prohibits forcing taxpayers to fund abortions, "classist" and "racist." Pro-life legislation "fills me with rage," she said.
Rep. Alexandria Ocasio-Cortez spoke at length, expressing outrage that legislators would even hold discussions about abortion. In the midst of her speech, Cortez suggested that she herself is a surviver of rape. In addition, she spoke against the idea of rapists lurking in parking lots, a "myth" which "empowers the abusers that want you to think that's how it happens."
In reality, Cortez said: "It's your friend, it's a boyfriend, it's a boss, it's a legislator" who might rape you.
"I wanted to start by saying I do not regret either of my abortions," said abortion activist Maleeha Aziz at the beginning of her testimony. "I do regret my experience at the crisis pregnancy center," she said. Aziz denounced such centers — pro-life resource clinics which provide for pregnant women in need and offer them alternatives to abortion. "The most traumatic part of my experience was one of those centers and how I was treated there, and I hope they're all shut down, because they exist to manipulate and prey on vulnerable pregnant people," said Aziz.
"And I just wanted to acknowledge a lot of people are being left out of this conversation today," she continued,
because as we know people get pregnant and not just women. But I hear people over and over and over again say women get pregnant. But that's excluding people that should be part of this conversation.
CatholicVote Political Director Joshua Mercer said on Thursday that he was moved by the hearing, but not in the way the speakers intended.
"For all the talk of 'pain' and 'exclusion' and 'cruelty' in these testimonies, it's shocking — heartbreaking really — that none of that language of advocacy applied to the primary victims of abortion. Those with the most to lose. That is, to unborn babies themselves," Mercer said:
Especially saddening was the testimony of the abortion activist who went out of her way to "acknowledge" an unnamed group she said was being "left out of the conversation." Did she mean the unborn? For a moment I hoped so. But no, she meant men who think they're women. They can get pregnant too, she said. So much emotion, and so many appeals for empathy in this hearing. And not a shred of either for the babies.