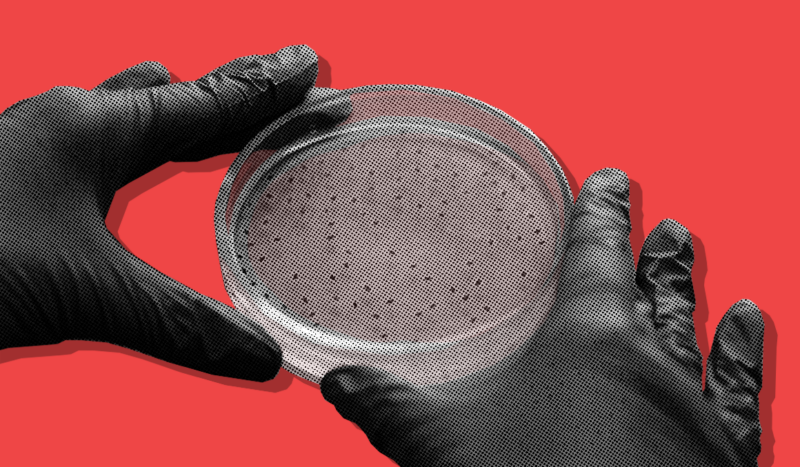 CV NEWS FEED // The Michigan House of Representatives on Thursday passed a bill addressing surrogacy and in-vitro fertilization (IVF) which critics have denounced as undermining biological parents.
HB 5207, also known as the Assisted Reproduction and Surrogacy Parentage Act, passed the House narrowly by a vote of 56-53. It now heads to the Democratic-controlled Michigan Senate for consideration.
According to WWMT, if the bill is enacted, "intended parents of children born through assisted [re]production or surrogacy would be required to sign a legally binding acknowledgment of parentage."
"The bill would also eliminate sentencing guidelines for entering a paid surrogacy," WWMT continued. WWMT is a Michigan-based affiliate of CBS and the CW serving West Michigan.
"Assisted reproduction" is often used as a euphemism for the conception of children using sperm and/or egg donors, usually via IVF.
State Rep. Samantha Steckloff, D-MI, sponsored HB 5207 with three other Democratic lawmakers co-sponsoring.
"This legislation erects an unnatural barrier between a child and his or her biological mother or father," wrote The Heritage Foundation's Emma Waters in a commentary piece published at The Daily Signal Wednesday.
Waters explained that the bill "affirms that an intended parent is the legal parent of the child, whoever the biological mother or father is or whatever technology doctors used to create the child."
She added that according to HB 5207, "a parentage contract, not biology, determines who [a] child's mother or father is."
Furthermore, Waters pointed out that the bill contains language that contradicts biological realities.
"The word 'woman, women, or mother' does not appear once in this bill," she wrote:
Of course, only women can get pregnant and bear children. For those motivated by a desire to help families, surely such neutered language undermines the close familial bonds one hopes to create.

The greater harm, however, is how the bill handles donor-conceived children. In Section 106, the bill states that "a donor is not a parent of a child conceived by assisted reproductive under a surrogacy agreement." Legally, that may be the case, but biologically this couldn't be further from the truth. Such an egg or sperm "donor" is responsible for 50% of the child's DNA.
Section 106 is not the only concerning section of the bill according to Waters.
"In Section 109, the bill places an undue burden on children spawned from 'donor' egg or sperm," she wrote:
The law states that the contractual agreement, including the use and identity of donor parents, may be sealed from public view unless the child goes through a lengthy process to request that information.

For children conceived with a donor's egg or sperm, half of their medical history, family origins, and other family siblings, cousins, aunts, or uncles are hidden from them.
Waters is a Research Associate at the Heritage Foundation's Richard and Helen DeVos Center for Life, Religion, and Family. She is an expert on policy regarding so-called "assisted reproductive technology."
Children's and parents' rights activist Katy Faust agreed with Waters. The "Michigan parentage bill ignores [the] importance of biology," she wrote on X (formerly Twitter) Thursday.
In another X post sent one week before the bill's passage, Faust criticized an article in the left-wing Michigan Advance that appeared to support the legislation.
Specifically, she pointed to a sentence that referred to the "rights of children born through surrogacy."
"They always use the term 'children's rights' to undermine the actual rights of children," Faust commented.
Faust is the foundress and president of Them Before Us, a group that describes itself as "a global movement defending children's right to their mother and father."
The Michigan Catholic Conference announced its opposition to HB 5207 in an article published October 27.
"While the Church recognizes the suffering of married couples experiencing infertility, there is great concern that surrogacy exploits women, makes children into commodities, and comes with risks to the life and health of both the surrogate mother and baby," the MCC stated.