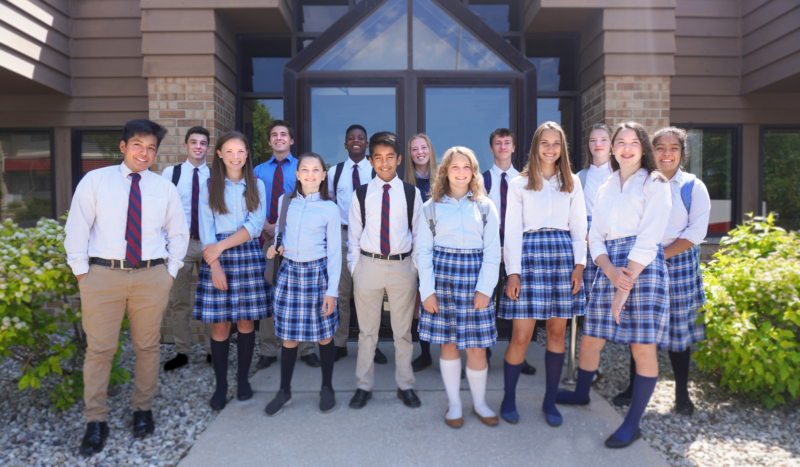 CV NEWS FEED // Nevada's Clark County School District recently announced it would be lowering its standards, no longer penalizing tardiness, and offering a minimum score of 50% even for work the district would previously have scored lower.
"[Clark County School District] is introducing a new district-wide grading policy," Kate Houston reported last week. "The lowest grade is 50%. Grades won't be influenced by attendance, participation, & late assignments. CCSD says this creates equity, some teachers say it lowers standards."
"Our public schools have failed our kids this last year and a half," tweeted Lance Christensen.
"Can't see any reason to keep these schools – School Choice .. needs to be a parents choice," wrote Twitter user Joyce.
"Most infuriating of all … is that Nevada teacher unions successfully quashed proposals for expanded school choice this past legislative session!" wrote Daniel Honchariw, director of legislative affairs for the Nevada Policy Research Institute. "'Even if you don't want to be here, we'll make you stay.'"
The new grading standards in Clark County are only the latest move in a long line of controversial and unpopular public school decisions which have fueled speculation about the future of alternative forms of education such as homeschooling and private Catholic schools.
"We have always encouraged parents to embrace their role as primary educators," Joe Draves told CatholicVote. Draves is the director of development at St. Ambrose Academy, a Catholic school in Madison, WI.
Draves says he has always exhorted parents: "Find a school that is a great match for your family and values!" Since 2020, however, he believes more parents are open to that exhortation than before.
"The recent past has served as a wake-up call for many parents," he said. "The closing of schools and the moving of lessons to an online forum undoubtedly gave parents a glimpse into their children's classrooms: and what an opportunity for them to examine how well the lessons align with their values!"
The sometimes jarring discovery of what students learn in public schools has driven some parents away, and in search of schools whose curricula are a better fit. The staff of St. Ambrose Academy, for instance, have met some such parents themselves.
"At St. Ambrose, we embrace our Catholicism by studying the Catechism, Scripture, Tradition, and letting the truths we find there inform every academic subject matter," said Draves:
When parents have been searching for a school that aligns better with their values, and they discover St. Ambrose, they have been struck by the freedom Catholic schools have to proclaim the truth of the Gospel in a comprehensive and integrated manner.
As CatholicVote has reported, disaffected public school families have also turned to homeschooling as an alternative:
According to the US Census Bureau, the rate of parents homeschooling their children rose to 11% in September 2020, more than double the rate of 5.4% just six months earlier. Black households saw the largest increase in homeschooling, from 3.3% in the spring of 2020 to 16.1% in the fall.

…The trend of families moving from traditional public schools to homeschooling may see even more growth as schools continue to make controversial decisions, such as new mask mandates and pushing critical race theory in curricula.
Draves believes these developments could bode well for the future of education. "We support every child being raised in truth and virtue to help them choose a life of goodness and determination to build a good society," he told CatholicVote. "It's up to us to build the society we want to live in."
While teachers unions and some education officials scramble to rein in the exodus of families from the public school system, Draves encourages Catholic families to decide for themselves what is best for their children, whether their discernment leads them to his own St. Ambrose or elsewhere.
"For any parents looking for a school that better aligns with their priorities, we invite you to 'come and see' St. Ambrose or any number of local Catholic or homeschool options," he said. "We may look back on this time and say it was a true 'renaissance' in Catholic education!"