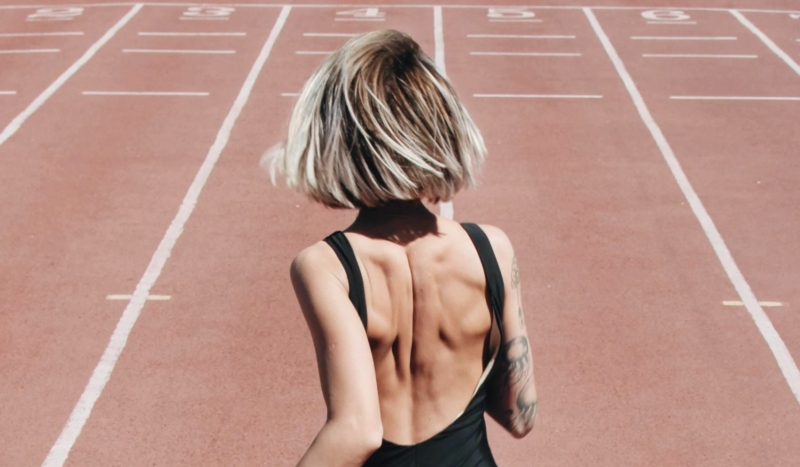 CV NEWS FEED // A group of girl athletes are appealing a judge's rejection of their case against a policy that allows male-born "trans" athletes to compete with females in Connecticut high school sports.
After a new pro-LGBT policy was introduced to school sports in Connecticut, biological boys began competing with (and defeating) female athletes in 2017.
A number of female athletes filed suit against the Connecticut Interscholastic Athletic Conference for creating a situation in which girls no longer have a fair shot at scholarships or championship victories.
On Sunday, District Court Judge Robert Chatigny dismissed their suit. The case is now "moot" because the two male-born "transgender girls" whose "participation in girls' track provided the impetus for this action" have since graduated, Chatigny argued.
In dismissing the case, Chatigny also cited the fact that the girls who brought the challenge are unlikely to have to face any other male-born athletes in competition before their own graduations.
The girls, however, are not giving up.
"Selina Soule, Chelsea Mitchell, Alanna Smith, and Ashley Nicoletti are high-performing track and field athletes," Alliance Defending Freedom (ADF), the firm representing them, stated Monday.
According to their case, however, the Connecticut Interscholastic Athletic Conference's pro-trans policy "threatens the opportunities for female athletes to earn titles and even scholarships."
Each of the young women represented in the suit has direct experience of suffering unfair disadvantages due to the policy.
Mitchell proved four times to be "the fastest girl in a state championship race," but was "sent home without a gold medal because she was beaten by a male," ADF explained. "She's also lost two all-New England awards to male athletes."
Soule "finished just one place short of advancing to the final round of the Indoor Track and Field State Championships" in 2019. She "likely would've gone on to compete at regionals, but two biological males who identify as female competed against her," ADF continued. The "trans" competitors won "first and second place and [set] state records."
Smith "won the 400-meter dash at the New England Regional Championships as a freshman" in 2019," but later "came in third place to a male in the 200-meter dash, when she should have been recognized as runner-up."
ADF also pointed out that under the Trump administration, the Department of Justice filed a brief supporting the girls' position, citing Title IX. "But earlier this year, under the new Biden administration, the Department of Education withdrew its support for these female athletes."
Then came the dismissal from the Connecticut court on Sunday.
"But this is not the end of the road," ADF promised Monday. The firm is appealing Sunday's dismissal in the 2nd Circuit Court of Appeals.