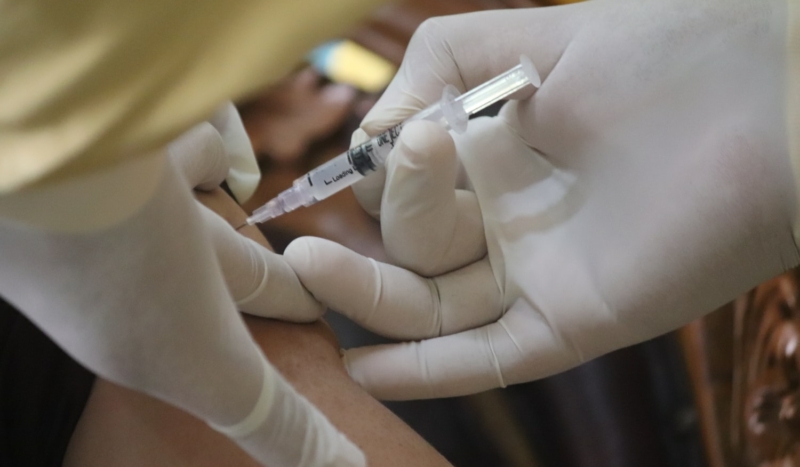 CV NEWS FEED // The leaders of the Colorado Catholic Conference stated this week that they oppose vaccine mandates, citing the conscience rights of individuals and the constitutional freedoms of religious institutions.
While the bishops acknowledged that "the use of some COVID-19 vaccines is morally acceptable under certain circumstances," they also unequivocally defended the rights of those who "have well-founded convictions that lead them to discern they should not get vaccinated."
"We always remain vigilant when any bureaucracy seeks to impose uniform and sweeping requirements on a group of people in areas of personal conscience," the bishops wrote:
Throughout history, human rights violations and a loss of respect for each person's God-given dignity often begin with government mandates that fail to respect the freedom of conscience. In the case of the COVID-19 vaccine, we are convicted that the government should not impose medical interventions on an individual or group of persons. We urge respect for each person's convictions and personal choices.
The bishops explained how the "Catholic Church teaches that a person may refuse a medical intervention, including a vaccination, if his or her conscience leads them to that decision," and outlined a number of relevant teachings.
"Taken as a whole, these points [of Catholic teaching] mean a Catholic may judge it right or wrong to receive certain vaccines for a variety of reasons, and there is no Church law or rule that obligates a Catholic to receive a vaccine — including COVID-19 vaccines," they wrote:
The three Colorado Catholic dioceses remain committed to working with public health and other secular authorities to protect the wellbeing of our communities, at the same time urging that personal freedoms of conscience and expression be fully supported, and the integrity and autonomy of religious institutions be respected. The vaccination question is a deeply personal issue, and we continue to support religious exemptions from any and all vaccine mandates. 
In what may prove to be a groundbreaking move, the bishops went on to provide a template letter for Catholics who, faced with vaccine pressure or mandates, would like to request a religious exemption from the vaccine.
"If any person comes to an informed judgment that he or she should receive or not receive a vaccine, that person should follow their conscience, and they should not be penalized for doing so," the bishops wrote:
We encourage any individual seeking exemption to consult their employer or school. The Colorado Catholic Conference also has a letter template available to be signed by pastors of the Faithful if a Catholic wants a written record that they are seeking exemption on religious grounds.
"Colorado bishops are taking the lead as religious leaders, acknowledging that while some COVID vaccines are morally permissible, they should not be mandated by government or non-government entities," Colorado Catholic Conference Executive Director Brittany Vessely told CatholicVote Friday. "Human and constitutional rights to freedom of conscience and freedom of expression ought to be respected, and the integrity and autonomy of religious institutions must be respected as well."
Readers can find the full text of the Colorado Catholic Conference letter here.
The template letter for Catholics seeking an exemption from a vaccine mandate on religious grounds can be found here.