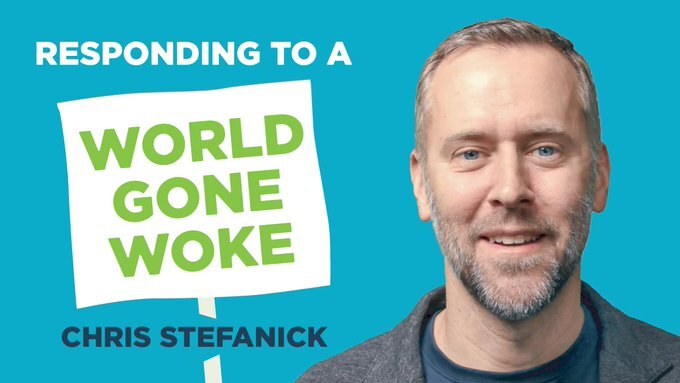 CV NEWS FEED // Chris Stefanick of Real Life Catholic recently joined EDIFY as a guest presenter on the topic of "Responding to a World Gone Woke." In a followup interview, Stefanick offered further insights into how he believes Catholics are called to live the truths of a faith that many reject.
In his comments to CatholicVote, Stefanick drew from his recent book "Living Joy: 9 Rules to Help You Rediscover and Live Joy Every Day." Readers can get a hold of the book here, but in addition, Stefanick — an engaging presenter and video coach — has also transformed the ideas in his book into a video series, which can be found at his website, RealLifeCatholic.com.
The joy that Our Lord offers us isn't some passing emotion, Stefanick told CatholicVote. The mantra of our day is to tell everyone to "believe in themselves" and that "they can accomplish anything they set their minds to," he said. And yet, he noted, "We've never been more miserable."
The reason for much of the misery we see in our culture is because of the emptiness of the worldviews that have supplanted the Christian message in many people's lives. "If we're a cosmic accident" or nothing more than "self-aware sludge," Stefanick said, "then there's no meaning in life."
The joy that comes with the meaningful — and truly "edifying" — message of the Gospel is too great a gift to be hidden beneath a bushel basket. Especially in a time like ours, when so many are mired in misery and depression.
But in the face of the woke-ism and other troubles that Stefanick covered in his EDIFY video, some Catholics can become sapped of that joy, he warned. In such cases, "what is left is a faith that is unattractive."
"We have to stay joyful," he said.
While true Christian joy isn't just an emotion, it also isn't a distant goal that we can only have "after cancel culture ends," he continued. He worries that many Christians are "throwing in the towel prematurely," abandoning public efforts and turning the faith into a private, almost anti-social pursuit. Perhaps fear of persecution might tempt us to such a course of action.
"If we become holy and stick together," however, "then anything the bad guys might do is only going to help us become saints," Stefanick said.
Not only that, but Stefanick does not believe that the evils that seem to be ramping up today are as powerful as we might fear.
"I think a lot of the woke garbage we're dealing with right now" is "death rattles" rather than "victory cries" he said. "There's no way this can hold." For example, Stefanick pointed to the patent absurdity of the trans movement contradicting the "good things from the feminist movement" by saying "men are superior to women in every way — they can even beat them at women's sports!"
The "lie" of the "evil one" is always that he has the upper hand, Stefanick observed. "He's so loud, like a shallow stream is loud," he said. The mighty Mississippi, on the other hand, "makes no noise at all."
Finally, Stefanick encouraged Catholics to invite others into the deep joy of our faith. "It doesn't take rocket science to create a new front porch for Christianity," he said. Evangelism isn't necessarily "come to Mass," he said. It can be: "Come to my house for a pipe."
"The front porch of Christianity is supposed to be your home."
Readers can find more about Chris Stefanick's "Living Joy," and sign up to learn how they can apply it in their own lives, by clicking here.