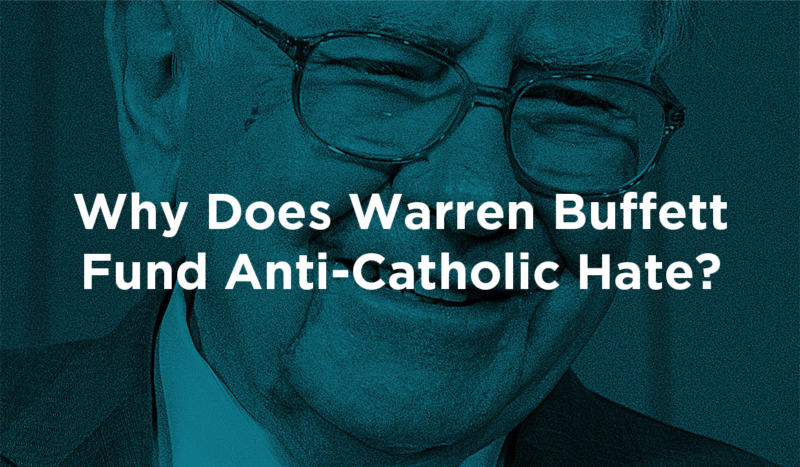 CV NEWS FEED // CatholicVote on Friday released a groundbreaking investigative report on anti-Catholic hate group "Catholics for Choice." At 2pm Central, CatholicVote will hold a press conference in Omaha, NE, calling out the group's largest funder: Warren Buffett.
Buffett, the CEO of Berkshire Hathaway and one of the world's top 10 wealthiest men, gives $2 million per year to Catholics for Choice through his foundation, and has given them over $50 million since 2000.
Catholics for Choice, as CatholicVote's exclusive report details, is a pro-abortion extremist group with a long history of acts of hatred and sacrilege against the Catholic Church. It has worked for decades to tear down Church leadership, spread discord among Catholics, and expand abortion in heavily-Catholic countries in Central America and Africa. Catholics for Choice's longtime president, Frances Kissling, explicitly stated that her goal was to "overthrow" the Catholic Church.
Earlier this year, Catholics for Choice used a high-powered projector to display pro-abortion messages on the walls of the Basilica of the National Shrine of the Immaculate Conception in Washington, D.C., one of the most important Catholic churches in America.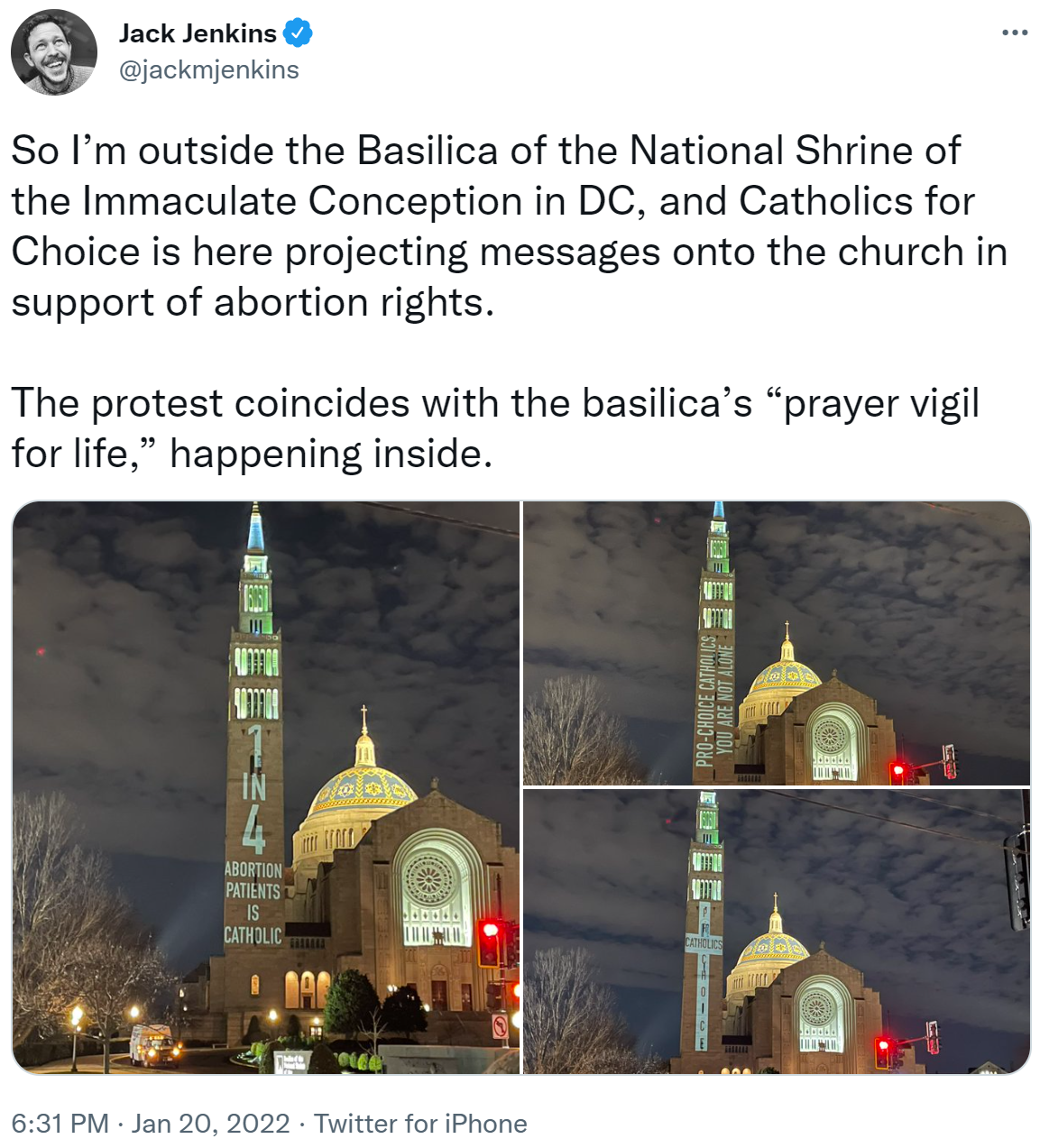 The group pulled this stunt while pro-life Catholics were inside attending a special Mass the night before the annual March for Life. The act was universally condemned as sacrilege by Catholic leaders, including Cardinal Wilton Gregory of the Archdiocese of Washington, who compared Catholics for Choice to the traitor Judas.
CatholicVote's report also details whistleblower complaints from five female former employees of Catholics for Choice who said it was a "toxic" workplace with misogynistic policies. The whistleblowers reported frequent mistreatment and low wages for female employees. They also said that the group pushed out new mothers after they had their first child and made it impossible for working mothers to stay.
Catholics for Choice is in financial trouble, losing over $1 million in 2019 (the most recent year for which records are publicly available). Several large foundations which bankrolled the organization for many years, like the Ford Foundation, have recently cut off funding for the group.
Catholics for Choice's current president, Jamie Manson, admitted in an interview last year that the group has fewer than 600 actual supporters. Most of its revenue comes from Buffett, a handful of other big corporate foundations, and investment income.
Buffett, who is not Catholic, has given Catholics for Choice over $40 million over the past 20 years, with much of that going to the group's Latin American arm, which focuses on aborting brown babies in majority-Catholic countries.
Of the hundreds of groups supported by the Buffett Foundation in 2020, Catholics for Choice was the only one which makes a claim to a specific religious denomination.
"What business does a non-Catholic billionaire have funding an anti-Catholic hate group?" asked Brian Burch, president of CatholicVote. "Does he just hate Catholics?"
CatholicVote is on the ground in Omaha this week to hold a press conference and protest calling on Buffett to immediately cease funding Catholics for Choice. CatholicVote is also planning a campaign against Berkshire Hathaway, working to inform Catholics that some of the money they spend with household names like Fruit of the Loom and Dairy Queen goes to an anti-Catholic hate group. In addition, CatholicVote is alerting independent Dairy Queen franchisees of Buffett's anti-Catholic funding.
"Berkshire Hathaway can say that what Warren Buffett does with his money is irrelevant to the company, but would they be okay with it if Warren Buffett funded an anti-Muslim group which desecrated a mosque?" said Burch.