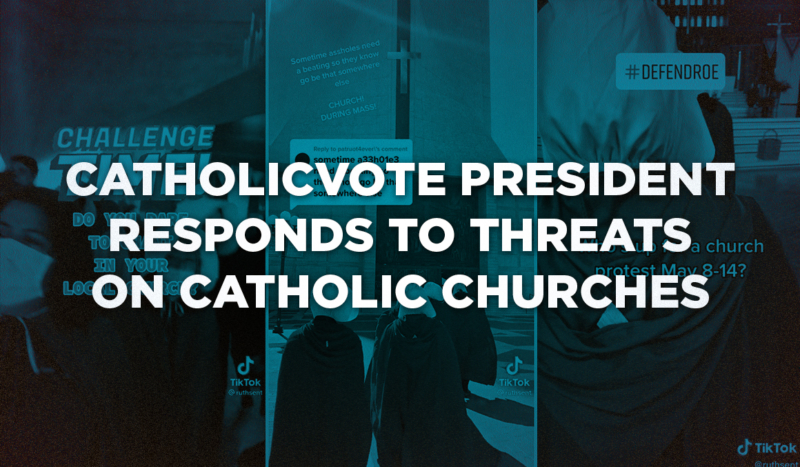 The national Catholic advocacy group CatholicVote called on President Joe Biden and other leaders in Washington to publicly condemn any effort to disrupt Catholic Masses or to doxx Supreme Court justices and their families.
CatholicVote President Brian Burch released the following statement:
In the wake of the shameless leak of a draft opinion of the Supreme Court, pro-abortion groups are now threatening to disrupt Catholic churches and to protest outside the homes of Supreme Court justices this Sunday.

President Biden must immediately and forcibly condemn these domestic terrorist threats. Anti-Catholic zealots are plotting to intimidate and harass Catholics across the country, along with justices and their families. This country was built on freedom of speech and freedom of religion. The President of the United States must stand up for both.

These threats follow a record number of attacks on Catholic churches, shrines, and symbols over the past two years. Just this week another Catholic church in Boulder, CO was desecrated by pro-abortion activists. We call on responsible leaders in Washington to unequivocally condemn these dangerous threats before they lead to violence, or worse.