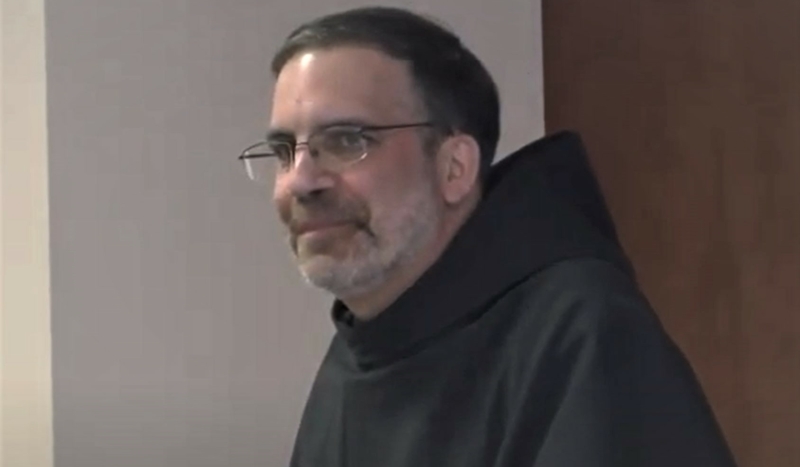 CV NEWS FEED // Bishop John Stowe of Lexington, KY, harshly criticized pro-life people who he said don't really "respect life" because they don't focus enough on things like "basic healthcare," but Catholics responded with stories about how the pro-life community serves many others besides the unborn.
After Texas passed a pro-life law that prohibits abortions after six weeks of gestation, Bishop Stowe tweeted:
Those who vehemently fight legal abortion, but are uninterested in providing basic healthcare for pregnant mothers or needy children, who are unconcerned about refugee children or those lacking quality education with no hope of escaping poverty cannot really claim to respect life.
Many Catholics replied, pointing out that the pro-life movement does in fact support many services to address the issues he raised.
"Your Excellency, I ask you to consider the possibility that you are ignorant of the pro-life movement," replied historian Joshua Charles. "Few movements have generated as much goodness as this one: adoption, counseling, discipleship, financial assistance, etc. The pro-life movement is a full-time movement of love."
"I know the good bishop means well, but I have yet to meet a prolife person … who isn't deeply concerned about these things," wrote Jon Christenson, a Lutheran pastor.
Joel Berry, managing editor and writer for the Babylon Bee, agreed. "Such people do not exist," Berry wrote of Stowe's characterization of pro-lifers who "vehemently fight legal abortion" but are "uninterested" and "unconcerned" about people besides the unborn who are in need. "This is a completely fictional character made up by pro-aborts so they can tell themselves their opponents are hypocritical—and deflect from the horror of what they support," Berry wrote.
CatholicVote responded to Stowe as well, first affirming that the pro-life movement should care about issues beyond the threat to the unborn, then pointing out that it does, particularly among the very Texas legislature that passed the abortion ban:
This is why Texas expanded their investment in abortion alternatives, including $100 million in services for pregnant mothers (which Democrats shamefully tried to block). Right too about the need for quality education for the poor. School choice transforms lives!
Catholic commentator Matthew Roth was more confrontational. "I try to be nice on [social media] to the bishops," he wrote to Stowe, "but a) get on the ground more, b) work with red-state legislators who are willing to pass laws like [the ones Stowe would recommend], and c) stop beating your own side."
"Democrats consistently work to block pro-life bills at the federal level, and have had many successes," said CatholicVote Political Director Joshua Mercer. "But instead of blaming Democrats, liberal Catholics have often aimed their fire at pro-life activists, who elect Republicans."
Catholic liberals are used to a federal impasse over abortion, Mercer explained. "They often cite that as a major factor in their denunciations of pro-life Republicans. 'You never make any progress on abortion anyway,' they'll say, and accuse Republicans of not really caring about abortion. Then they go on to argue that Republicans also don't care about the poor, or providing healthcare, or refugees, etc."
But the Texas pro-life law changes everything, Mercer said:
Unborn babies after six weeks are now protected by law in Texas because of the courage of Republicans. This has put liberal Catholics in a bind. Before the success of this pro-life law, they could say: "Since abortion is a dead-end, it's unconscionable to pretend to fight that battle while ignoring the poor, or climate change, or healthcare, or refugees. But that's not the case anymore at all. The fact that they're still trying to distract from the defense of the unborn, even after we've seen how possible it is to save countless unborn lives, is really telling. And it tells us they never cared about stopping abortion in the first place.
Mercer also pointed out that, as CatholicVote reported, Bishop Stowe recently broke with his brother bishops in the U.S. and endorsed the Equality Act, a Democrat-backed legislation that the United States Conference of Catholic Bishops warned could spell the end of religious liberty for Christians who remain faithful to Church teaching on human sexuality.
"It's sad really," Mercer concluded. "Just imagine if Bishop Stowe hated abortion as much as he hates Republicans."