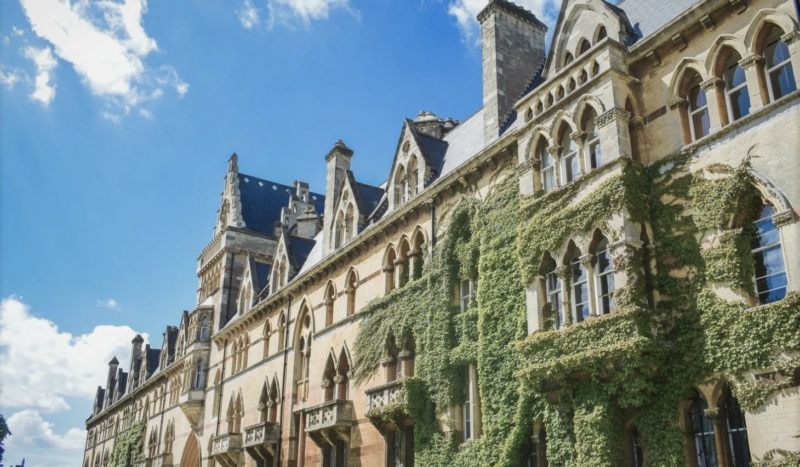 CV NEWS FEED // A Boston University faculty member said that "viewpoint discrimination" is commonplace in American higher education, and "almost always" Leftist in nature.
"Now that so many people seem to care about viewpoint discrimination in academia, let's talk about it," wrote Dr. David Decosimo, PhD, in a series of tweets.
"It's common, unethical, intellectually dishonest, & betrays the whole purpose of a university. And it almost always runs one way: against those seen as not 'progressive.'"
The topic of viewpoint discrimination went viral this week after the University of North Carolina decided against giving a lifetime tenured position to Nikole Hannah-Jones.
Hannah-Jones is the New York Times writer who created the controversial "1619 Project," which reframes all of American history as a story of racism, starting with American slavery and continuing to this day. Her work has played a substantial role in efforts to insert the idea that America is inherently racist and oppressive, together with other tenets of Critical Race Theory, into American public school curricula.
Many prominent commentators on the political Left decried UNC's decision as an example of white discrimination against minorities, or "systemic racism." Decosimo, who is Chair of Academic Freedom at Boston University, told a different story.
While Leftist academics can face discrimination in some cases, "that's far less common & usually involves forces *external* to academia (trustees, politicians)," wrote Decosimo. "Faculty & elites will *strongly* protest, rally in defense, write think-pieces, & make the victim a cause célèbre" in such cases.
"But these days, the most effective enforcers of viewpoint discrimination are militantly 'progressive' and *internal* to academia: the faculty," he pointed out.
All it takes to discriminate against candidates for an academic position is for one or two "ideologically corrupt faculty" to deny doctoral admission, blackball a job candidate, or derail a tenure case, Decosimo wrote, adding that it "happens all the time."
Decosimo attested that the "winnowing begins at PhD admissions," when Leftist academics will try to outright block "excellent but non-conformist" candidates. If that fails, the culprits will create delays in the acceptance process and even "badmouth" candidates "in the field" in which they want to advance.
"Hiring comes next," Decosimo continued. "First, it is essential that the job description keep the ideological nonconformist from even having a shot."
"This is easy to do," he explained:
Working with admin, they keep open-minded faculty off the search committee. And if someone proposes the 'wrong' language or focus, they publicly attack or privately say: "Those sort of people don't belong here. By the way, when is your tenure decision?"
If after all that, a "heterodox finalist somehow emerges," Leftists will try to ruin the PhD candidate's visit to campus. "They'll ask politically loaded questions, say they felt unsafe, or talk about 'culture' or 'fit,'" Decosimo explained. "In a case I know of, the candidate was repeatedly asked to renounce Catholic teaching on sexuality."
"Denying tenure," Decosimo wrote, "is the easiest." If a "non-conformist" gets the job at all, corrupt Leftists will at least destroy their chances at tenure, including by putting "fellow ideologues on the tenure referee list to game it. Even one 'no' will do."
Even if a scholar is "exceptional" enough to have gotten the job, which Decosimo suggested is rare for conservatives, she will have to work under constant attacks. "They'll build a false narrative around 'harm,' 'insensitivity,' 'intercultural competence,' 'inclusivity', etc," he explained:
Students will have felt 'unsafe & unwelcome.' She was 'defensive' when confronted in class for 'centering whiteness' by lecturing on John Brown. She didn't deploy 'trauma-informed pedagogy' in the Lolita seminar. Discussing closed borders created a 'non-inclusive classroom.'
In all likelihood, "she will be denied tenure, her career & livelihood destroyed," Decosimo wrote. "It happens all the time. And here's the deal. Will faculty rally around her? Will elites & [the New York Times] take up her cause? Will her name be a hashtag? Her story be known?"
"She'll need to spend well over $30,000 & years in court" to hang onto her career. "Even then, she'll likely lose," he wrote. "No one will know or care."
"So, take viewpoint discrimination seriously," Decosimo concluded. "But be real about how & to whom it usually happens. They're rarely famous, powerful, & still employed at NYT."
Reactions
Decosimo's comments received considerable attention on social media. A number of conservative academics and former academics replied to confirm that Decosimo's account of discrimination in academia was correct.
The most strongly worded responses, however, were from Leftists, some of whom both denied that there is bias in higher education and accused Decosimo of defending bigots. "Not only is this b******t, but many of the 'canceled' viewpoints are actively corrosive and promote bigotry and discrimination," wrote one.
The replies from progressives "are a nice illustration of Dreher's Law of Merited Impossibility," tweeted Brandon Warmke, a professor of philosophy at Bowling Green State University. "This never happens, and when it does you deserve it."