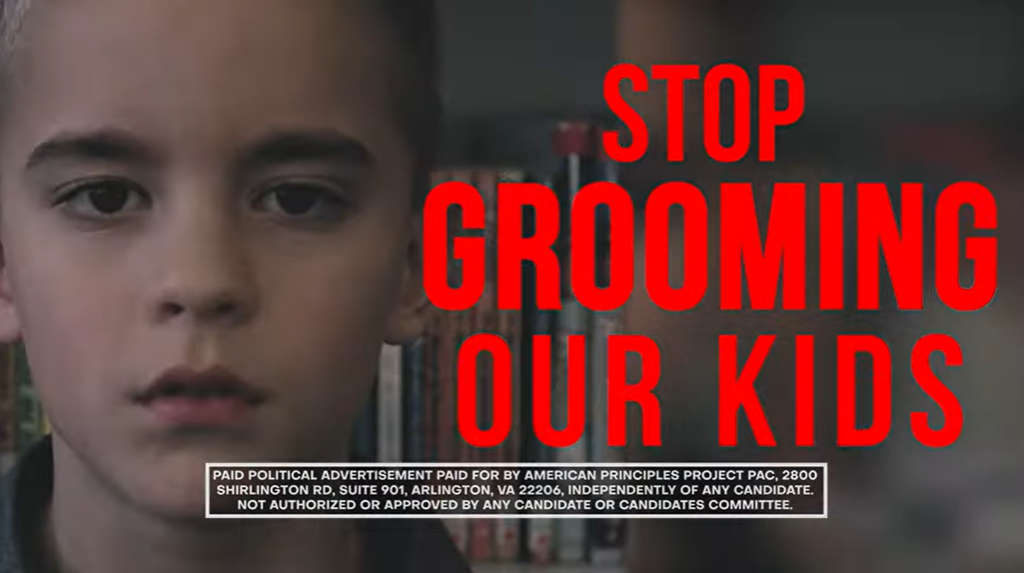 CV NEWS FEED // Big Tech company Twitter on Monday covered up a video ad that showed parents obscene materials that public school systems make available to children.
The American Principles Project (APP) PAC, a pro-family political organization, released an ad showing extremely disturbing materials from books that remain available to children attending public schools in Michigan and elsewhere. "This is the kind of literature that [Michigan Democratic Governor] Gretchen Whitmer wants your kids exposed to," the ad warns before displaying the text: "STOP GROOMING OUR KIDS."
(Readers who want to see the ad can view it here. WARNING: The images are graphic and disturbing. They are available in public libraries all around the country for children to see.)
"We are running this ad (and others like it) in Michigan, Maine, Illinois, and Wisconsin starting this week — all as part of a $10 million+ spend to hold Democrats accountable for grooming our kids," APP tweeted Monday morning.
A few hours later, the organization followed up:
Our ad just got censored by Twitter. So, a recap: It is OK to push obscene sexual content on kids in schools and in public libraries. It is NOT OK to show parents online what their kids might be reading.
APP will continue to run the ads, according to a statement released Monday.
"This is what I mean when I say that APP seeks to impose a political cost to hurting our families," wrote APP President Terry Schilling. "Ads like this are what can remove these evil people from power and we need to be doing a lot more of them — the beauty is we don't even need to editorialize."
"Twitter consistently drops the ball when people violate their sensitive media policy by posting straight-up porn or frontal nudity w/o a sensitive content warning," Mike Wacker pointed out. "…yet somehow they can find a way to mark inconvenient political ads as 'sensitive content' to limit distribution."
"American Principles Project is sounding the alarm against these obscene materials," said CatholicVote Communications Director Joshua Mercer, who thought it was a "terrible" move for Twitter to "double down" on the content by censoring the ad. "If libraries just admitted their mistake and put garbage in the trash can, there wouldn't be any problems."