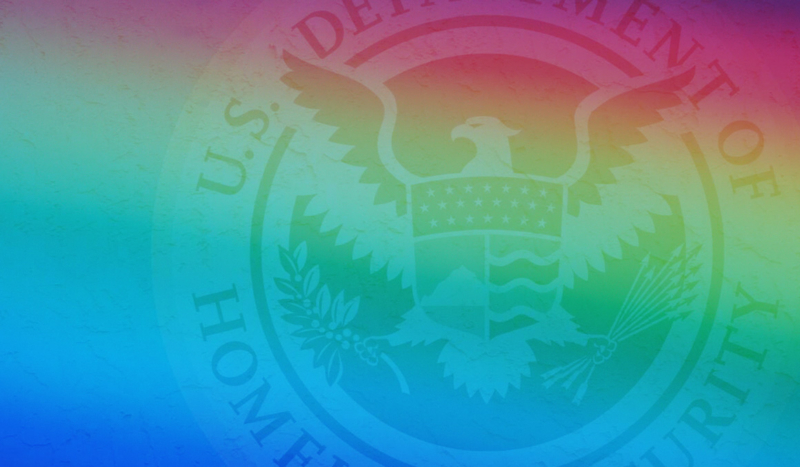 CV NEWS FEED // The Biden administration's Department of Homeland Security (DHS) gave a $530,000 anti-terrorism grant to a far-left LGBTQ group that targets schoolchildren as young as six with gender ideology.
The grant was part of the DHS' Targeted Violence and Terrorism Prevention (TVTP) Grant Program, which aims to provide "funding for state, local, tribal, and territorial governments, nonprofits… and institutions of higher education with funds to establish or enhance capabilities to prevent targeted violence and terrorism."
Sexual Minority Youth Assistance League (SMYAL) describes itself on its website as an organization that "supports and empowers LGBTQ youth ages 6-24." The Washington D.C.-based group also says that it is "committed to social change," elaborating that it "builds, sustains, and advocates for programs, policies, and services that LGBTQ youth need as they grow into adulthood."
However, the group is not only known for its LGBTQ activism. Writing for The Washington Stand last week, Ben Johnson stated that SMYAL also openly advocates for other far-left political positions. "The manifesto of its school-based group—which is based on the Black Panthers—calls for the 'abolition' of the police, the erasure of the U.S. border, and the 'reclamation' of all 'stolen lands' by Indigenous people," he noted.
In addition, Johnson wrote that SMYAL "distributes condoms" to children and "gives LGBTQ adults access to children without parental supervision." He explained:
The first item listed on SMYAL's "sexual health" program is "condom distribution." SMYAL operates a "Peer Health Fellowship" for children ages 13-24: "Fellows serve their their [sic] schools and communities as health educators. Fellows serve their community as role models, leaders, and trusted friends by distributing condoms and safer-sex information," according to the group's most recent tax filings.

SMYAL operates numerous youth groups for children who identify as LGBTQ or "who are exploring or questioning their identities." The youngest group, known as Little SMYAL, combines children from 6 to 12, although teens may opt to continue attending. The next level includes programs for children from early adolescence through their mid-20s.
Meg Kilgannon, Senior Fellow for Education Studies at the Family Research Council, said that it was "beyond ridiculous" for the Biden administration to give over half a million dollars to the controversial group:
Anti-terrorism and violence prevention money from DHS is supposed to prevent another 9/11 bombing—actual violent terrorism. It's not supposed to impose sexual ideologies on children or adults. That's child abuse and taxpayer abuse.

When people say they want to close agencies like the FBI, CIA, or DHS, programs like this one are part of the reason for that sentiment.