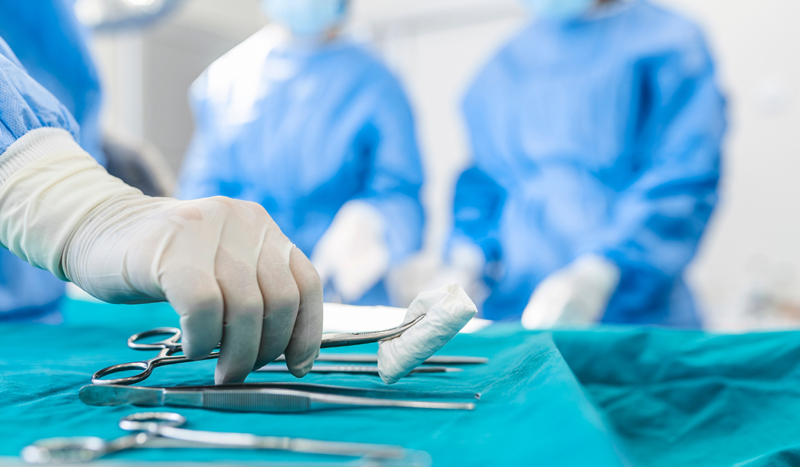 CV NEWS FEED // The Biden administration launched a "civil rights investigation" into a Tennessee hospital after it shared its records of performing "trans" surgeries, including on minors, with the state government.
Vanderbilt University Medical Center (VUMC) in Nashville was known for operating a now-closed pediatric clinic that performed so-called "transgender" surgeries on children.
According to The Daily Wire, the federal investigation came "after the hospital turned over trans-identifying clinic patients' medical records to the Tennessee Attorney General's Office," which "is investigating the Nashville-based center for potential medical billing fraud connected to transgender medical treatments for minors."
As the Nashville-based Daily Wire reported in late June:
Generally, Tennessee law mandates that medical records be kept confidential, but because Tennessee Attorney General Jonathan Skrmetti is conducting an investigation into the medical center's practices, he has the legal authority to pursue the records, according to Paul Hales, an attorney who specializes in health privacy.
VUMC Chief Communications Officer John Howser told CNN Monday that his hospital "received valid requests from the Office of the Tennessee Attorney General as part of its investigation which sought information about transgender care at VUMC."
"The Tennessee Attorney General has legal authority in an investigation to require that VUMC provide complete copies of patient medical records that are relevant to that investigation, and VUMC was obligated to do so," Howser added. "VUMC complies with all health care privacy and security requirements established under both Federal and Tennessee law, including but not limited to HIPAA."
Matt Walsh, one of The Daily Wire's on-air personalities, played a crucial role in exposing the extent of so-called "transgender care" at VUMC last September.
"My team and I have been investigating the transgender clinic at Vanderbilt here in Nashville," said Walsh, a Catholic and Nashville resident, at the beginning of a series of social media posts. "Vanderbilt drugs, chemically castrates, and performs double mastectomies on minors. But it gets worse."
Walsh also shared a 2018 video of Dr. Shayne Taylor, a physician at the VUMC Clinic for Transgender Health.
In the video, Taylor boasted that so-called "gender transition surgeries" are a "'big money maker,' especially because the surgeries require a lot of "followups.'"
Taylor's employee webpage on VUMC's website states that she "has expertise in the areas of General LGBT Health and Adolescent LGBT Health."
In March, Tennesse Republican Gov. Bill Lee signed a law that legally protects children from being subjected to so-called "gender-affirming care" in the state.
CatholicVote reported that the "Tennessee's bill came quickly" after news surrounding VUMC's pediatric "trans" clinic surfaced in late 2022.
Citing the impending law, the controversial clinic ceased operations on June 1. Later that month, a federal judge struck down the state legislation just days before it was scheduled to go into effect.
However, the United States Court of Appeals for the Sixth Circuit stayed that ruling in early July, rendering the bill that Lee signed effective immediately.
As a result, the VUMC Pediatric Transgender Clinic remains closed.