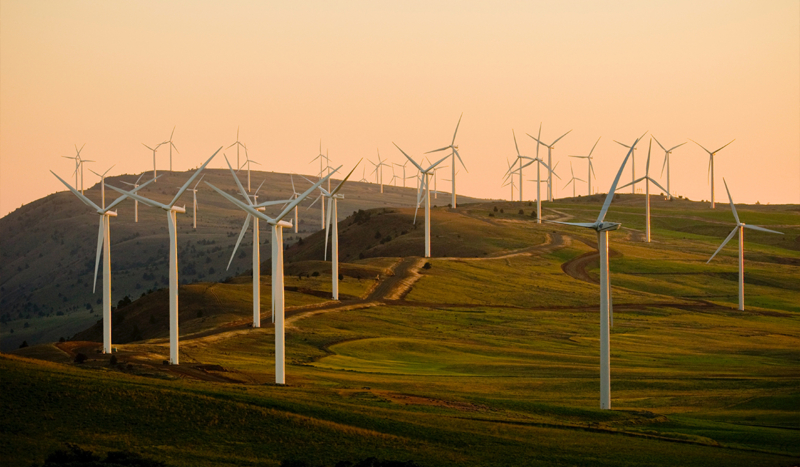 CV NEWS FEED // The Biden administration is conducting what has been described as "a giant science experiment" — paying farmers $3 billion in subsidies to go "green."
Politico's Garrett Downs reported Monday that the U.S. Department of Agriculture (USDA) "is pulling off a feat unimaginable a mere decade ago: gaining wide support within the conservative farming industry for a program to fight climate change."
The administration's "winning formula involves paying farmers to test out green practices, rather than forcing them to pay for excessive carbon emissions," Downs wrote:
Biden officials are hoping their $3 billion initiative — which began doling out money this spring — will lay the groundwork for long-term buy-in for green farming from rural voters and American agribusiness, not to mention future investment from Congress and Wall Street. But they still need to prove it actually has an environmental impact and isn't just a giveaway to Big Ag, as some climate activists fear.
According to Downs, this unconventional tactic is the brainchild of USDA Under Secretary for Farm Production and Conservation Robert Bonnie, who has acknowledged that it is a "essentially a giant science experiment."
Bonnie said the USDA's job is to first "attract support" for its preferred agenda, "and then prove it can work and prove it's durable."
Again from Downs:
Bonnie found that farmers and other rural interests are fiercely opposed to and skeptical of government mandates, but are open to being part of the solution on climate.
According to the Environmental Protection Agency (EPA), agriculture accounts for roughly 10% of total American greenhouse gas emissions – a major concern for climate change activists. 
Leah Douglas of Reuters reported on the $3 billion payment for farmers to adopt "green" policies in September of last year. 
Douglas wrote that the sum, which was triple what the USDA "initially envisioned for the program," is "part of a broader effort by the administration of President Joe Biden to decarbonize the U.S. economy within decades and make the United States a leader in the fight against global climate change."
USDA Secretary Tom Vilsack said at the time that the payouts "will allow the U.S. agriculture and forest industry to take a leadership role internationally," adding that the day they were first announced was "a really big day for American agriculture."
Vilsack is the second-longest-serving Secretary of Agriculture in American history and has held the position for almost the entirety of the Obama and Biden presidencies.